Design Spotlight: Pantries
Two designers and home builder partners share their executions for pantries and butler kitchens.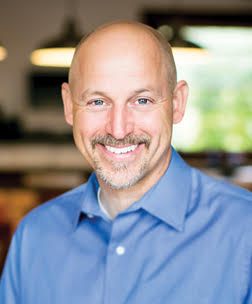 Marty Rhein, CKD, CBD
BAC Design Group, Traverse City, Mich.
More clients are requesting and allowing space for walk-in pantries. They are unique, efficient, and, pound-for-pound, more cost effective than their cabinetry counterparts. As often as I can, I design unique entries to my client's pantries. I believe it affords a fun and creative opportunity to accent with a conversation piece.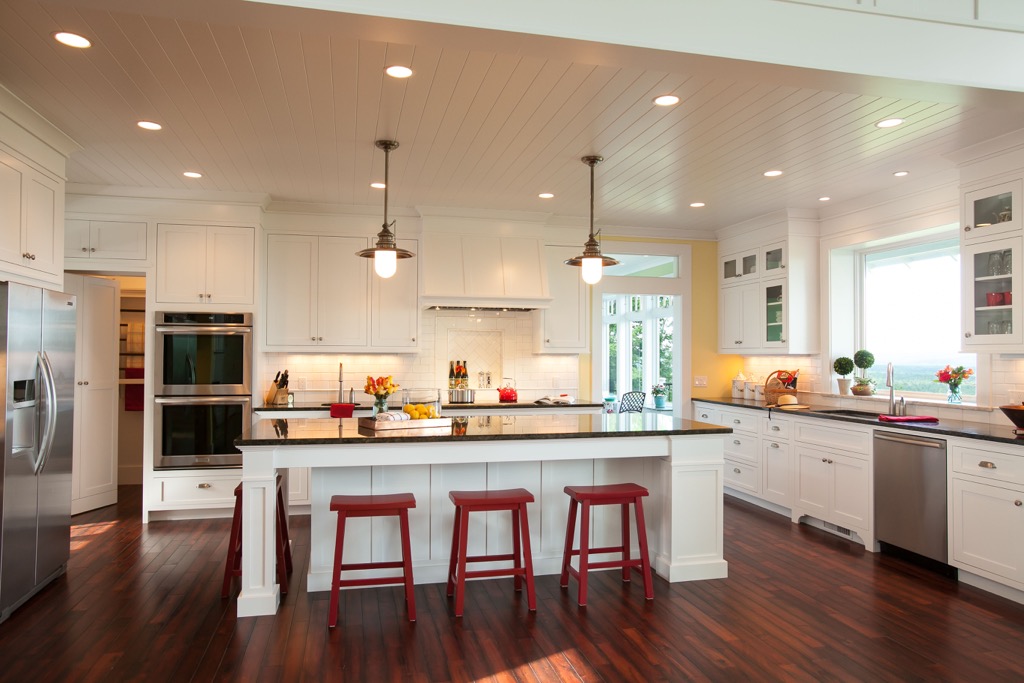 (Photos: Andrew Williamson Photography)
This pantry is entered through a "secret" cabinet entrance to the left of the wall ovens. When the door is closed it appears as a seamless standard tall cabinet.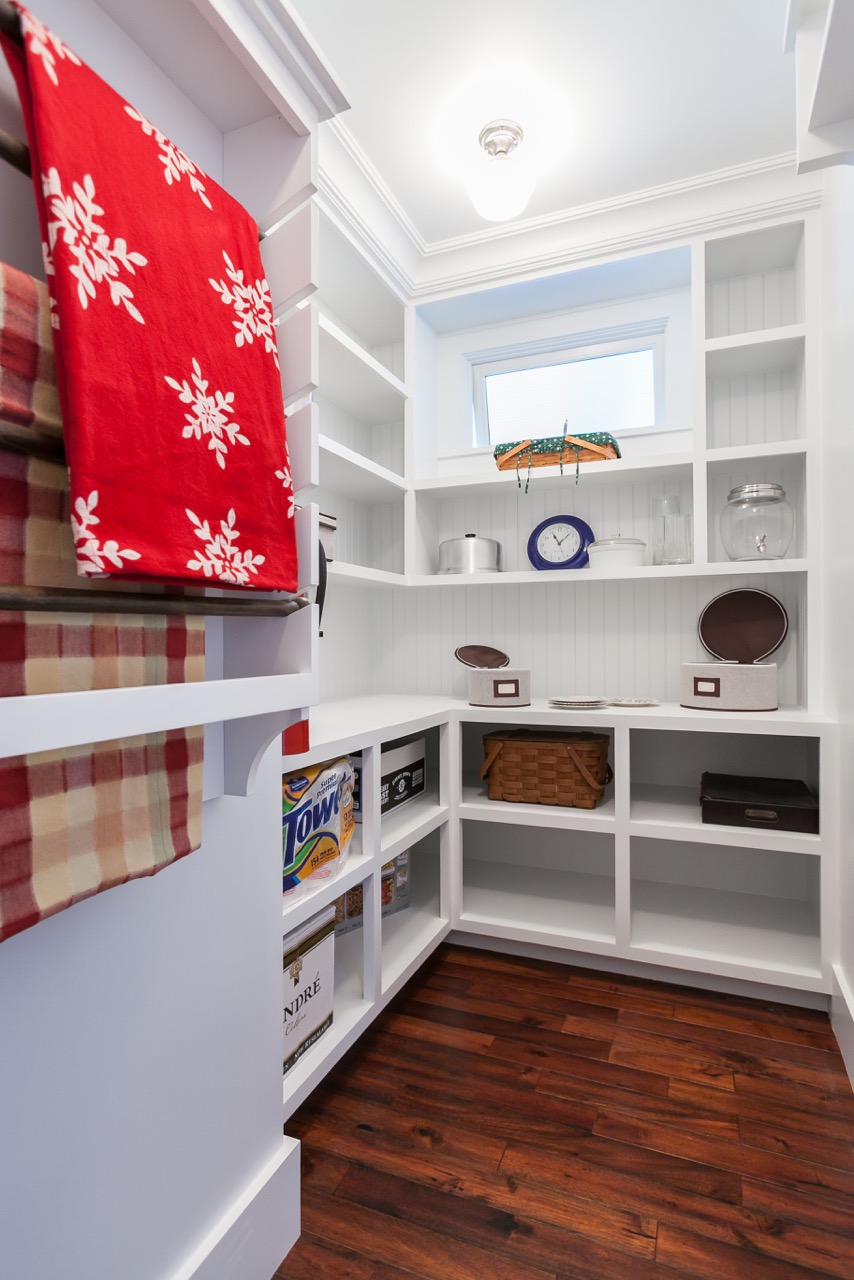 Note the transom window to allow for both natural light and air circulation. I designed the shelving to be built and site-finished by the craftsmen on this project. Additionally, I designed a wall rack to store my client's collection of tablecloths. Shallow shelving could've also been added to this entry wall to store canned goods as well. Good lighting is key in these otherwise dark spaces.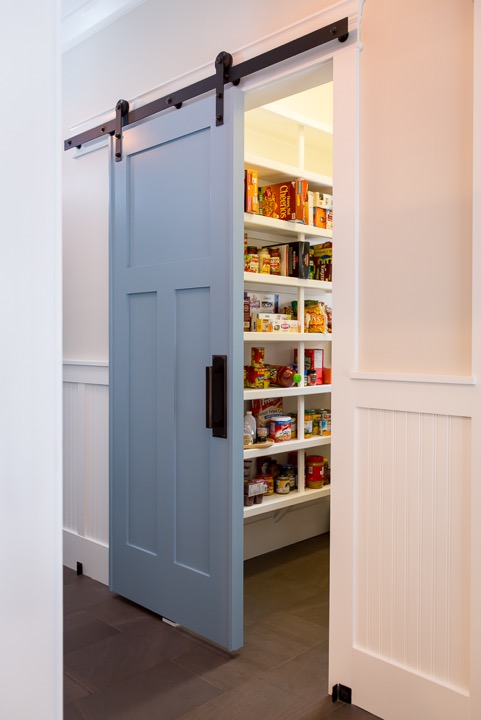 Barn door entries afford a lot of interior space as the need for accommodating a door swing is eliminated. Also note how these two pantries below allow large items to be stored on the floor versus my first example, which had a bottom shelf with a toe kick. There are advantages to both. The toe kick version keeps the stored items off the floor and void of dust and dirt. The open bottom shelf, sans toe kick, offers more height for storing larger and heavier items.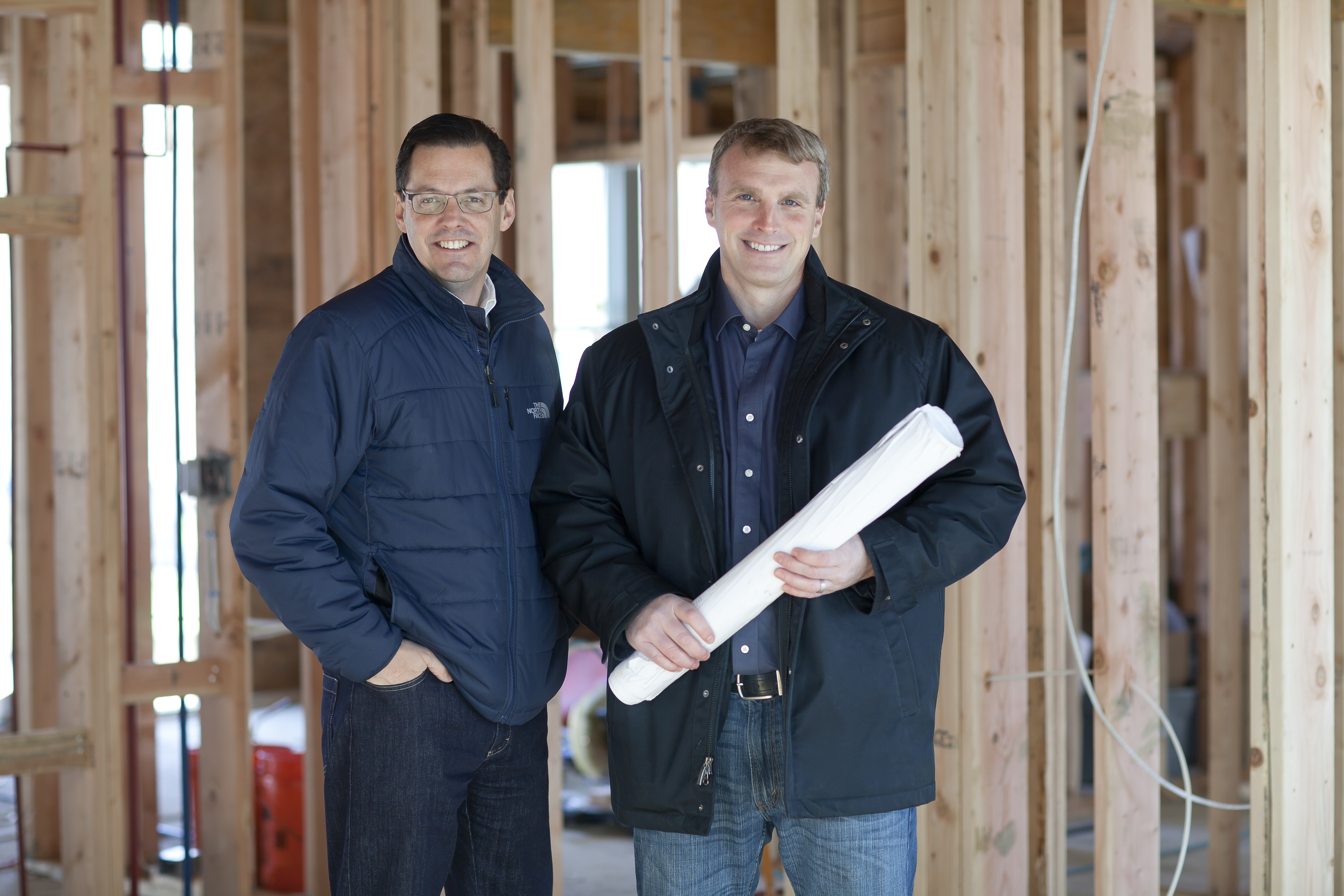 Bob Sprouls & Darren Andreoli
Bluewater Home Builders, Westport, Conn.
In today's new custom and spec homes, storage spaces are visually appealing as well as functional. Well-planned small spaces require real creativity.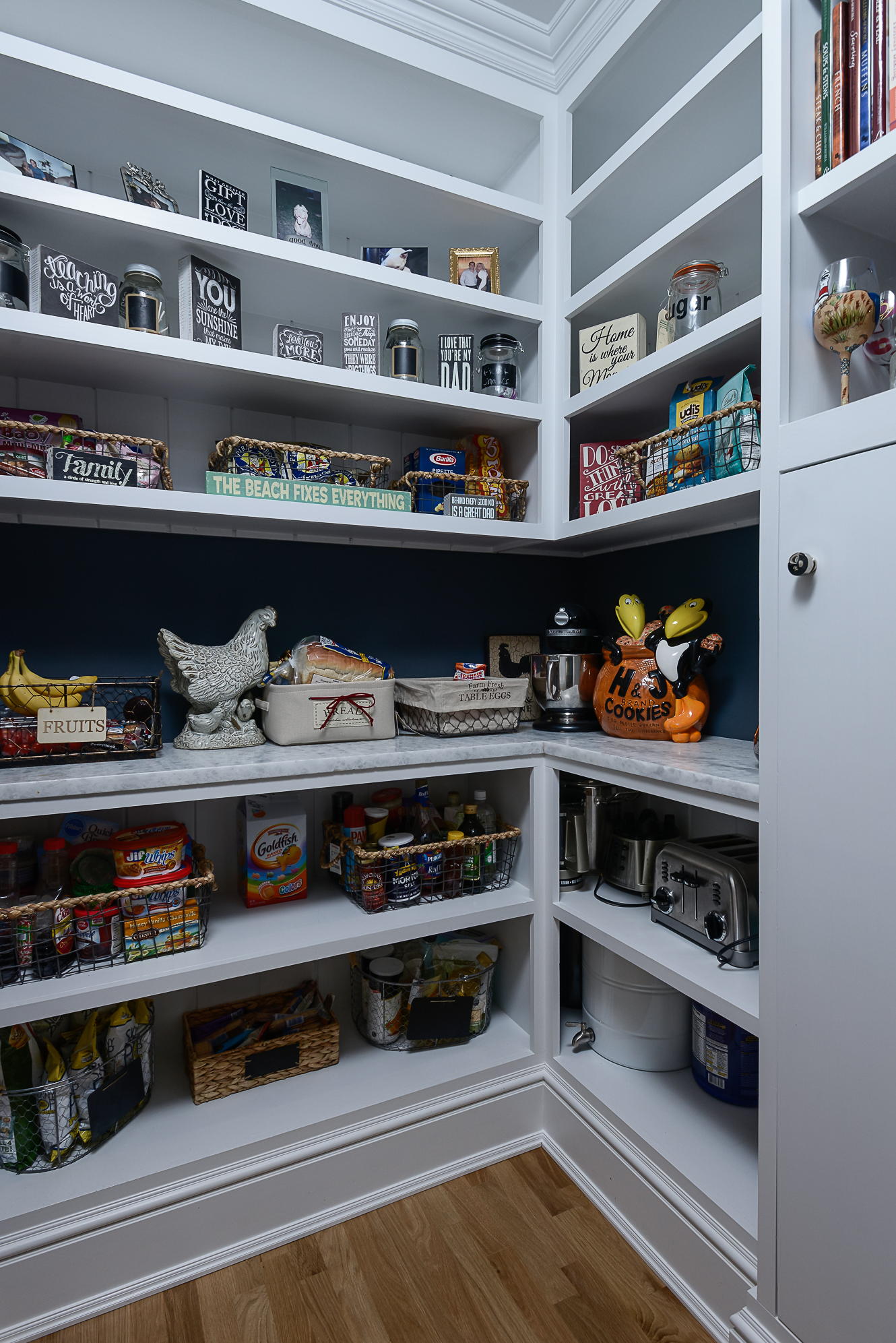 (Photos: David & Jonathan Sloane)
Storage pantries should be convenient to the garage and the kitchen, and equipped with sturdy shelving in varying widths to accommodate different size products and bulk purchases. Butler's pantries, on the other hand, are typically centrally located and more luxurious. They can be tucked into a hallway or free floating between the dining and family rooms, depending upon the homeowner's preferences.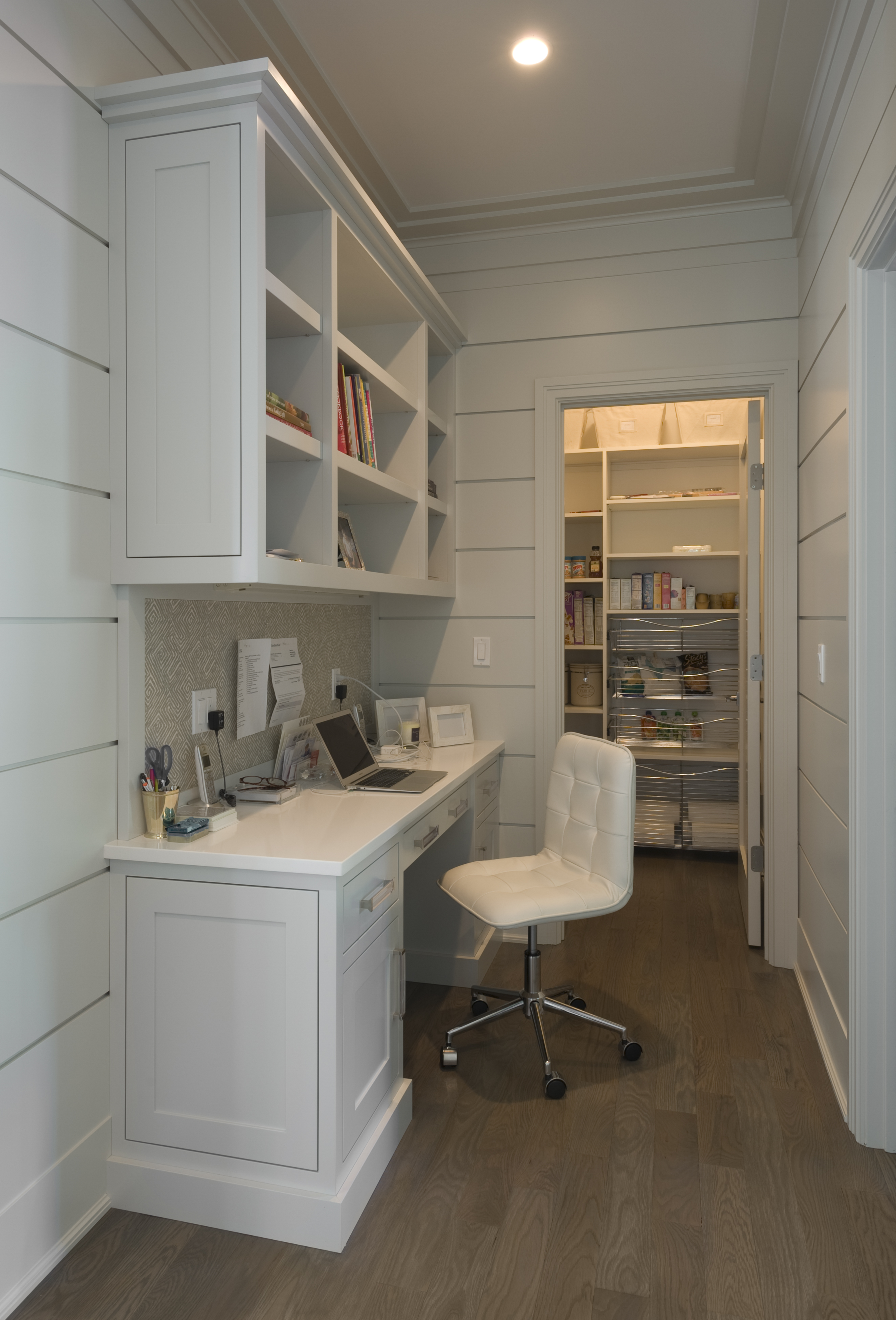 It's only fitting that the chief operating officer of the home has a designated space from which to run the household. The evolution of the command center has taken household organization to a new level. Often designed with desktops, built-in filing drawers with locks, shelves, bins, and even multi-plugged charging stations, the command center has become the hub of family activity.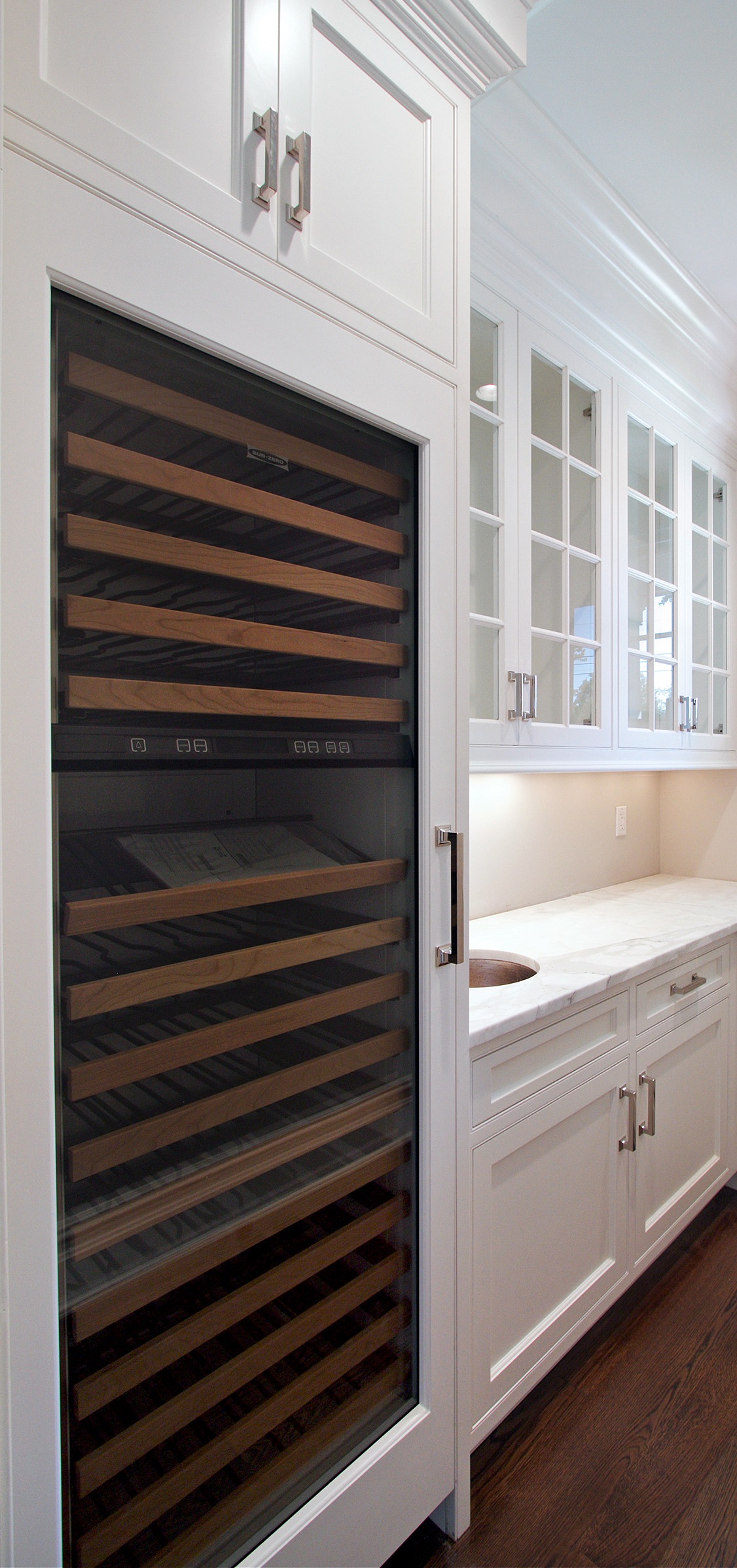 Decorative sinks and wine refrigerators with glass fronts are often functional accents.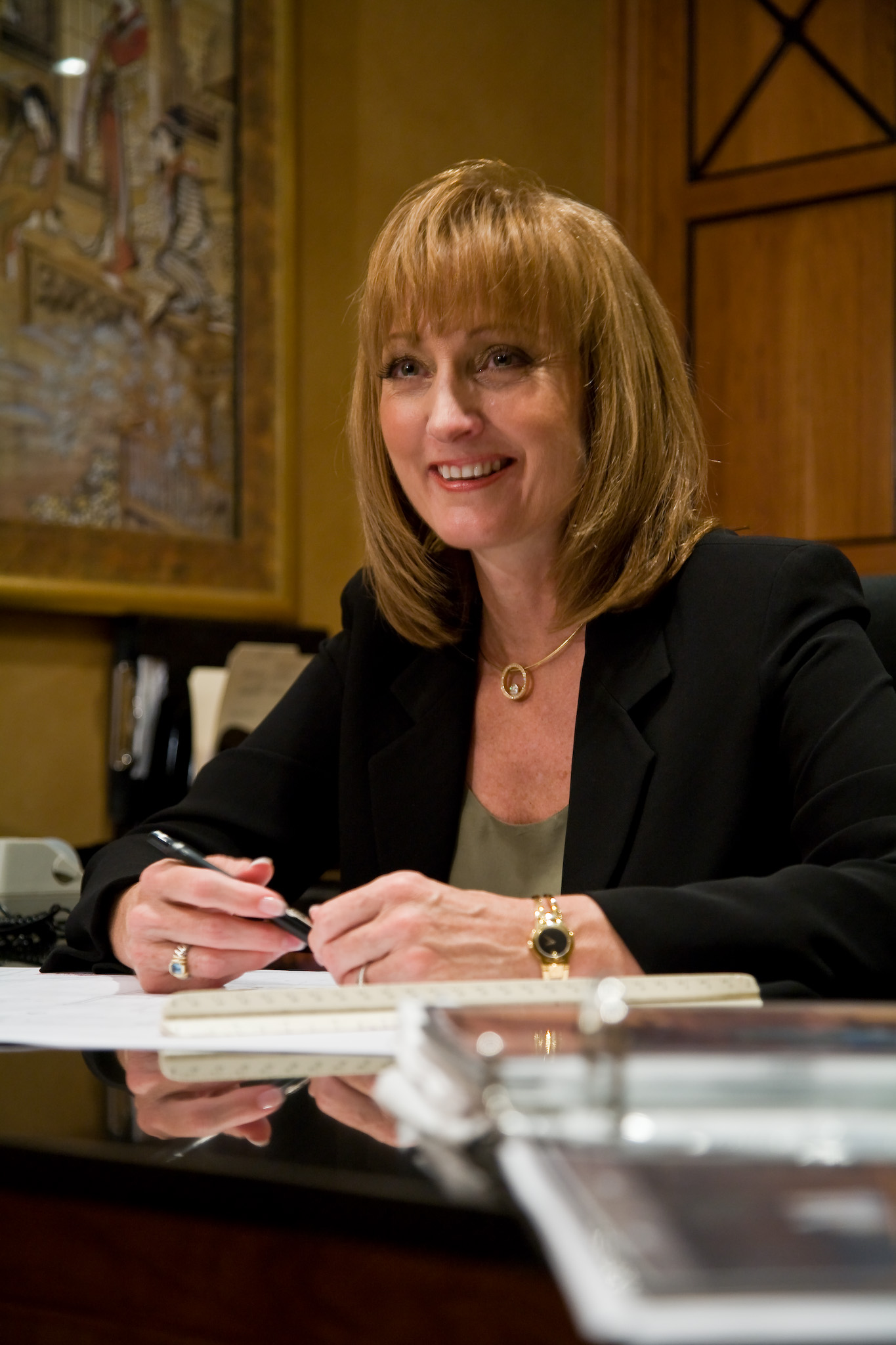 Gail Drury, CMKBD
Drury Design, Glen Ellyn, Ill.
Pantries aren't just for storing food anymore. Clients want a super pantry that houses: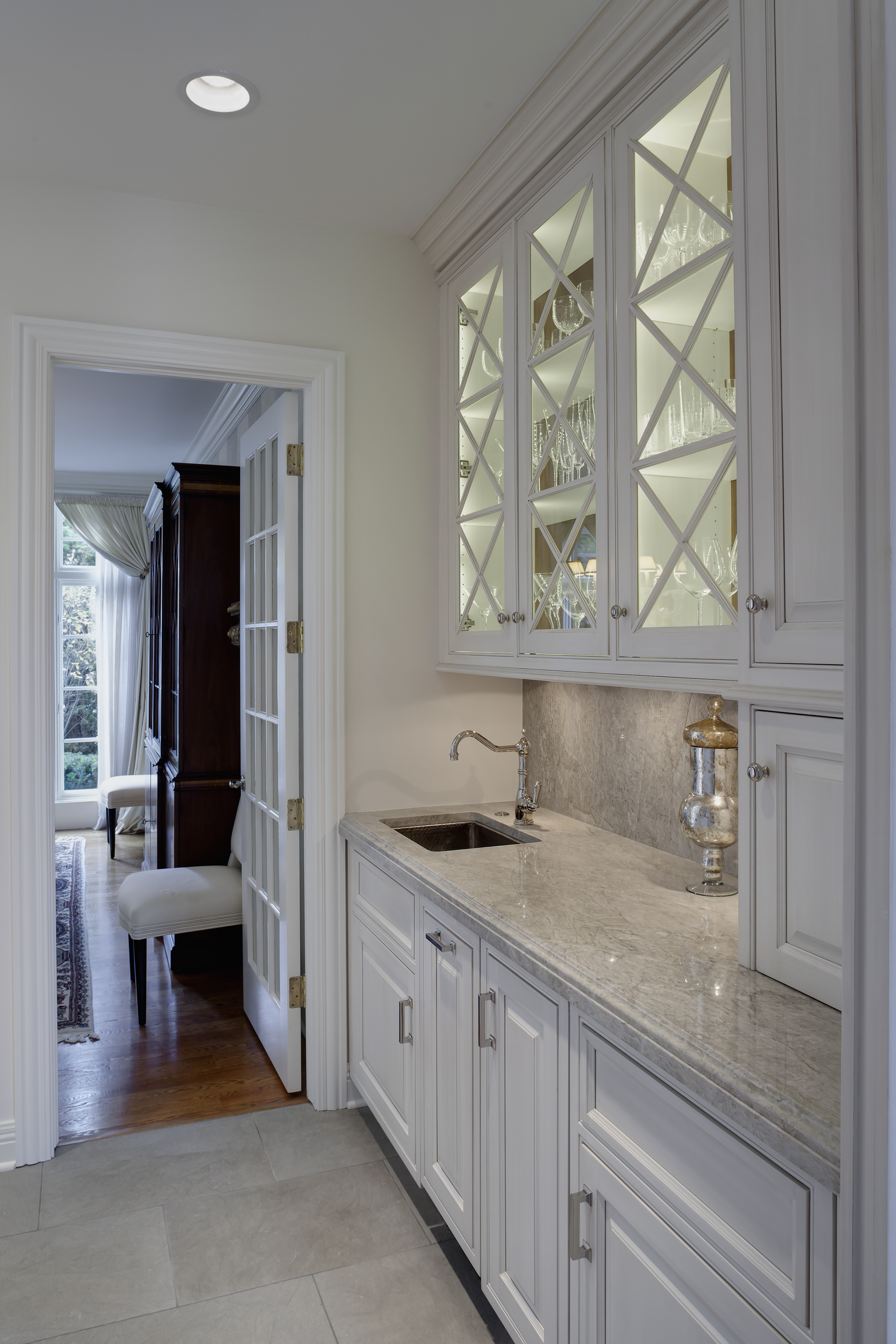 (Photos: Courtesy Drury Design)
A wine bar and cooler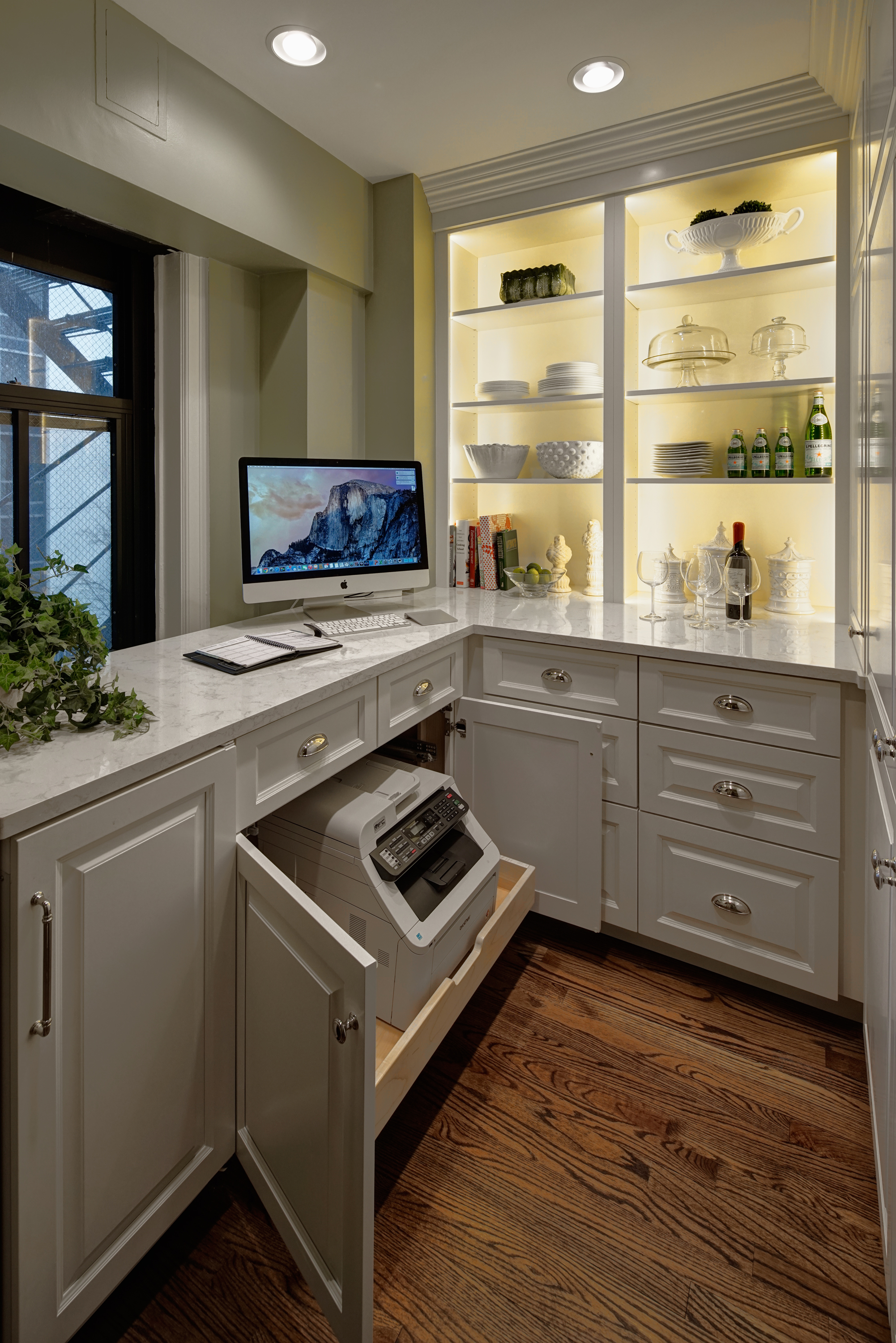 Space for a printer and paper, and accommodates file drawers and open shelves for easy access to oversize and rarely used items;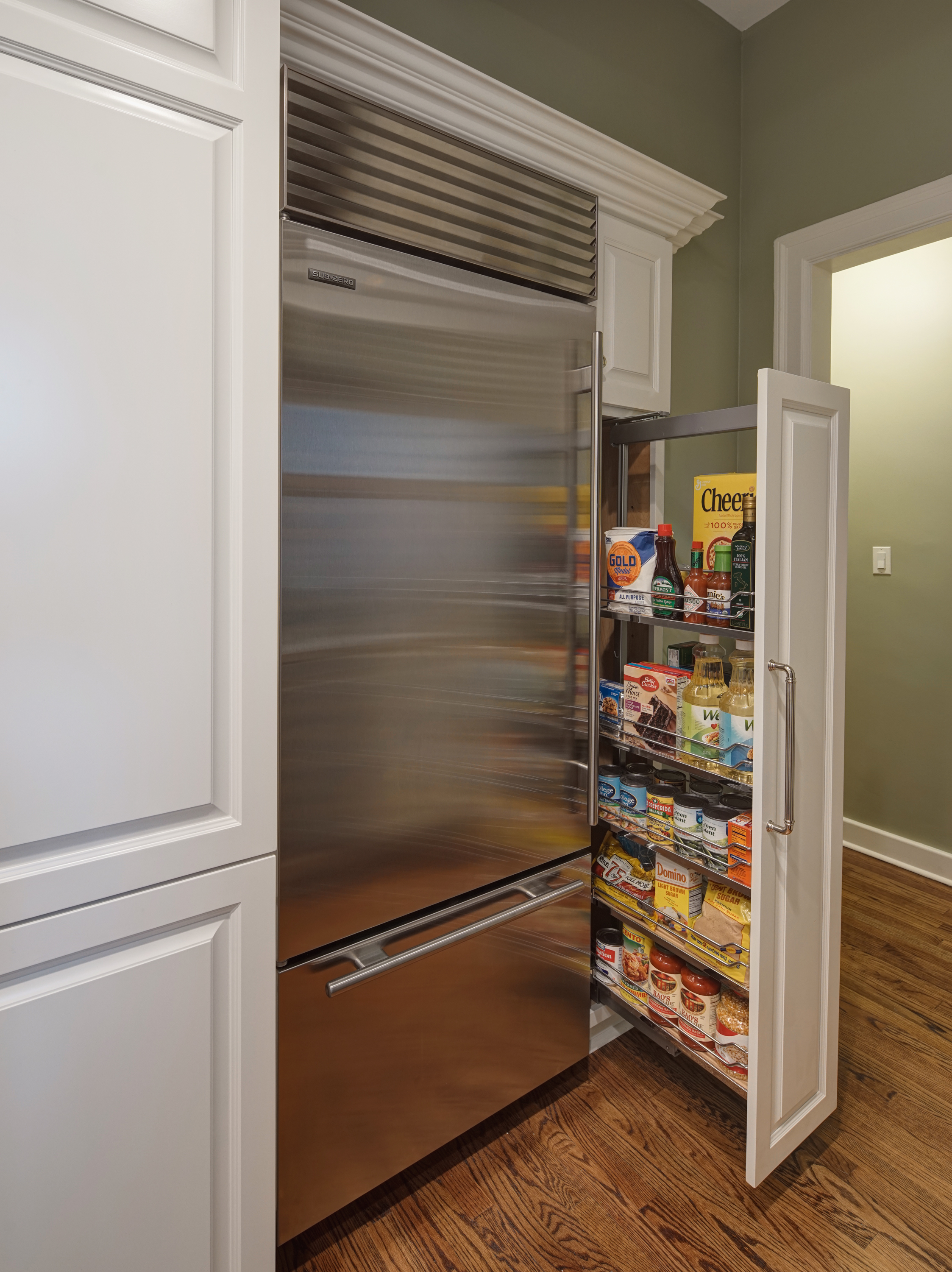 and an additional refrigerator. Many homeowners also ask for a second area for specific tasks such as a separate workspace beside the kitchen to store and prepare kosher dairy and meat. For a client who is a baker, I designed a super pantry with a marble-top work area and storage for mixers, bowls, and pastry cutters.
Comments on: "Design Spotlight: Pantries"