Steve Neary was at a crossroads of sorts when the recession started. The president and owner of Copperleaf Homes could continue building a dozen or so million dollar custom homes for well-heeled clients. Or his company could make a grab for more market share by building more houses—not just a few more, but double, triple the number. And not just million dollar mansions, but also unique, one-of-a-kind houses that buyers could move into for as little as the $300,000s.
The Colorado Springs, Colo.-based builder didn't go semi-custom on his custom operation. Rather, the former Laing Homes vet applied production home building processes and project management technology to ramp up to an operation that closed 50 homes last year and generated about $45 million in revenue, a 500-percent increase from 2010. Copperleaf rolled into 2015 with 51 houses under contract and aims to finish 70 to 80 homes this year, including an expansion into Phoenix, Ariz. 
"That is not just a factor of more volume. We buy better and we build faster, so this allows us to make more money by selling a house that is a little less expensive," Neary says.
Copperleaf did take a hit during the transition as Neary added more overhead and staff to support the expansion. Even though margin on some projects initially shrank to the single digits compared with the 20 to 30 percent range Copperleaf previously reaped from building a dozen mansions, overall profit grew. Today, his median selling price is $1 million and profit per house has crept back to near 25 percent. 
Other custom home builders also cut their construction time and achieved efficiencies by applying production builder practices to their operations. Kevin Estes, owner of Estes Builders in Sequim, Wash., projects his company will build 24 homes this year after closing 18 in 2014. Thanks partly to scheduling practices that he dubs "semi-even-flow," 96 percent of his subs—he surveys his trades through a third party—ranked Estes as their builder of choice. Edward Andrews Homes, Atlanta, finished 100 homes last year by using scheduling software typically used by production home builders and ample amounts of communication from design selection with buyers through construction with the trades.
"Communication is first and foremost the most important thing for a successful project. It's communicating with our customers and with our trades from the very beginning all the way along the process. I can't stress how important it is to keep everybody in the loop," says Scot Clark, EVP of operations for Edward Andrews.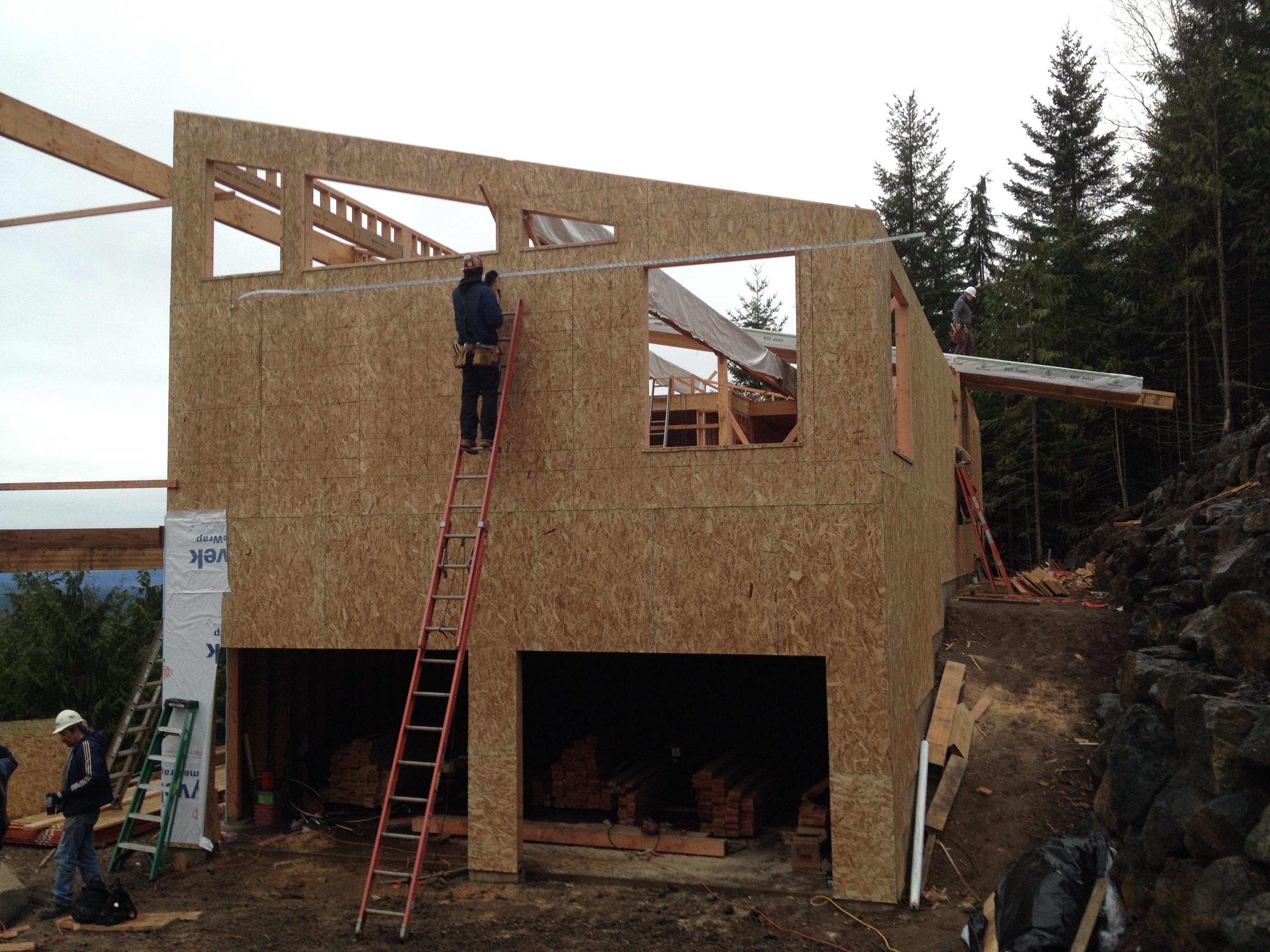 With price points ranging from the $300,000s to more than $1 million, the Atlanta builder has different schedules for each type of product and uses Builder MT project management software for scheduling. Edward Andrews superintendents—dubbed project managers internally—walk the projects with a computer tablet and when they mark a phase of construction as complete, the system sends notification to the trade involved in the next step to schedule their work and send a crew.
Copperleaf clients receive an iPad upon signing the construction contract and use it to manage and watch the construction of their house. The Colorado builder uses BuilderTrend project management software, which posts the status of permits, the construction schedule, changes to the schedule, and sends notifications to the trades and clients. 
"Our buyers love it," Neary says. "They get to see their house being built electronically. They see the schedule electronically; they can see everything; we're a very transparent company to work with."
Copperleaf trained subcontractors to use the web-based system as a tool to help them manage their workflow and staffing. In cases where late delivery, a delayed permit, or bad weather forces a change in plans, BuilderTrend will adjust the entire schedule from that point forward and alert the trades.
"That is the procedural way that we can manage fifty completely 100 percent custom homes and get these things built in six to eight months," Neary says. "It's all done through process. There is nothing left to chance; there are no accidents. Everything we do has a purpose."
Neary is negotiating with other custom home builders interested in having Copperleaf manage their process so all the builder clients would do is construct the home. Copperleaf would handle administration and scheduling. 
Estes uses what he calls a "staggered start"—a process somewhat similar to even flow, an assembly line-like schedule of starting and finishing homes commonly used by production and mid-sized builders. 
"Even though we're not building the same house over and over, we are using very much the same techniques (as production builders)," Estes says.
At weekly production meetings, managers discuss not only when a project is ready to start, but how to stagger it properly given the current capacity for the builder and its trades. The biggest pinch point is rough carpentry, so projects are staged as rough carpentry is available. All houses work off the same schedule—approximately five months from excavation to finish—and all the construction phases progress at the same rate.
"We rely on trade contractors to accelerate or put more manpower on a larger, more complicated home and not as much when we have something smaller," Estes says.
Similar to the production builders practice of recognizing a pattern of warranty work, Estes developed a list of five to ten items per trade to quality check based on punch list tasks that have come up in the past. Estes also negotiated unit pricing with many of its contractors. Foundation, trim carpentry, and other tasks are paid based on square footage or lineal footage of work. The benefit for the trade is they don't have to devote time and energy into estimating and bidding on the job. They just show up after receiving a purchase order and complete the work. They don't even have to send an invoice for payment. When the superintendent marks the work as complete, the check is sent. However, Estes cautions that only custom builders who are established and have trusted relationships with trades can push for unit pricing.
"You can be aggressive in negotiation to get great rates, but if you do it with a hammer, there's nothing in it for (the trades). You're just squeezing people who are trying to make a living. But if you offer them real benefits like, 'I'm going to cut out your cost for estimating, what is that worth to you?' Then we're using a trade to be more efficient and sharing the benefit, so we can price our homes a little better, get more work, and everyone lives happily ever after," Estes says.
Like big production builders, Clark of Edward Andrews meets monthly with a trade council consisting of the builder's 12 trusted and most active subcontractors. There he shares where the company is headed over the next month, quarter, and six months so they can stay properly staffed. If there's a rare situation where a trade partner is stuck and can't accommodate Edward Andrews, the builder contacts another previously approved subcontractor—"we have more than one trade per activity," says Clark—to get a crew out to the job so the project stays on schedule. Trade council members also used the monthly and the quarterly lunch sessions to tell Clark about problems and what the builder could do better (see trade council side bar at the end of this article).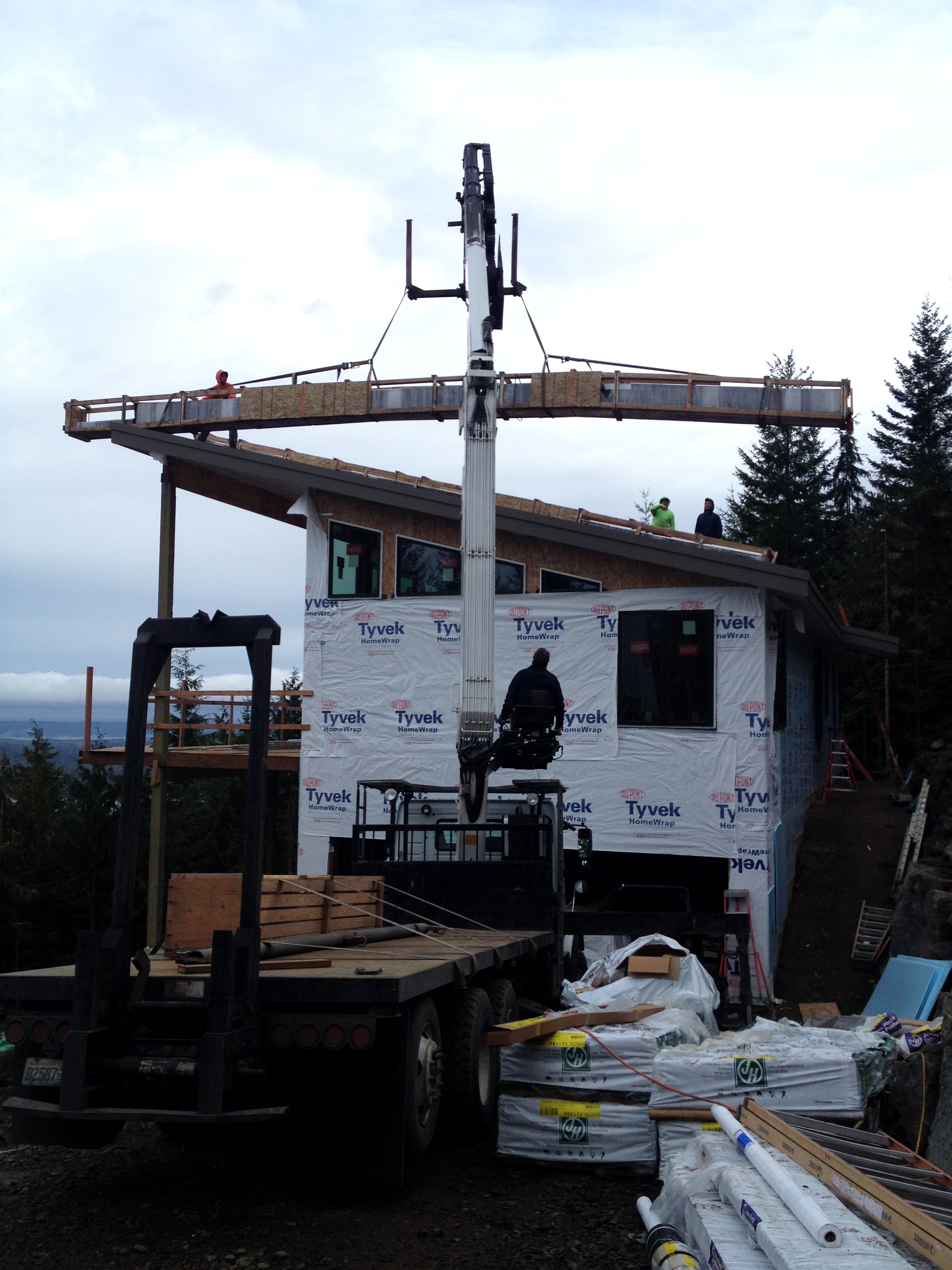 The typical custom home client expects their builder to allow them to make changes whenever they want. Consequently, change orders can be the loose cogs that knock the project off schedule and budget. Yet Estes' projects average just a handful of changes after walk through, including the inevitable moving of an electric switch here and there.
"We do everything in our power during preconstruction to eliminate (change orders)," says Estes.
Similar to the preplanning that some production builders do, Estes interviews clients to find out what their goals are. The builder's questions drill down not only to discovering wish list responses like does the client like to cook but go deeper, like do they enjoy entertaining as well and consequently would they like to spend more money on the kitchen to make the space wonderful. Estes managers would take that insight and, for example, narrow the selection of Kohler sinks from the entire line to three upscale options conducive for hosting large gatherings. 
If those choices don't fit client's preference, Estes provides alternatives from other suppliers, but customers have to stay within the builder's roster of choices. Estes' philosophy is that by giving customers a smaller selection based on preferences gleaned from interviews rather than a broad assortment, he's reducing the client's "fear of loss" and making the design process easier and more enjoyable. Revisions occur during the extensive preplanning, which includes, by way of paper drawings and specs (3-D renderings will be implemented soon), walking through every light switch and light in every room or a kitchen walk to review the function of every cabinet, drawer, and tilt out.
"There are two ways to manage design," says Estes. "You can be a professional instructor and say here is what you need or you can be the consultant who gives clients all the info and says here are your options. We like to take the middle ground. Do interviews, find out what the goals are first, and then offer a smaller amount of selections based on that interview."
Estes also embraces some practices that are right out of the big production builders' playbook. His company identifies target markets—empty nesters and move-up buyers—and structures sales/marketing outreaches and design options to the preferences of his best customers. Estes has a company mission statement and a five-year business plan. He also tries to emulate big builder pay and benefits for his 10 employees, and invests in training. Employees are required to complete at least 20 hours of classroom, which can include personal improvement courses for budgeting and work related seminars and even spending a day working with a trade. Estes also has customer satisfaction measured by a third party.
"We were sending surveys on our own and asking customers to rate us. What I found was that the customers were lying because they didn't want to offend us. So the minute we went with a third party, for some reason they let loose. It was painful but usually very constructive feedback," Estes says.
Edward Andrews Homes stays on schedule with a preplanning exercise that gives clients confidence about their selections and renders the design process more manageable. That approach helped the Atlanta builder attain higher customer satisfaction ratings even though change orders are not accepted after construction starts. 
Among the proprietary features Edward Andrews recently added to a web-based interior design software is Style Quiz. Before their first selection meeting with a designer, clients answer a digital quiz about their design likes and dislikes. The quiz categorizes the buyer into one of 16 design archetypes. That assignment in turn refines from hundreds to dozens the number of options that buyers will be presented for selection. Clients also answer the Lifestyle Questionnaire to identify how its owners will live in the home. The results are used to develop floor plans and layout. Clients meet with a designer two to four times to review selections for specific spaces and elements of the house. A project coordinator reviews architectural drawings to verify that everything that the buyer asked for, including change orders, is included before the project manager meets the client.
"As we achieve scale going from 100 to 500 homes (by 2016), we need to maintain quality. As long as we're not re-correcting the same thing with every customer, and we're not re-creating the wheel with every customer, it's a huge time saver," says Caroline Simmel, SVP of marketing for Edward Andrews. 
Neary jokes that there are no change orders on his houses until after the contract closes and the owners are moved in. Copperleaf builds a 6,000 square foot home in about half the time as his competition so there is leeway for accommodating change orders as long as buyers understand the impact on delivery and cost. 
"We really encourage buyers to make the change. We want them in the end to have the house they love and are happy about. We would hate for somebody, just because they are within a week or two from move-in date, to not make a decision that will impact their house for the next 20 years," Neary says. CB
Trade Council Tips

Scot Clark. EVP Operations
Edward Andrews Homes
Scot Clark of Edward Andrews Homes admits that his trade council initially was perceived by his subs as a free breakfast. Now the gatherings are seen as a time to be serious about wanting to improve and be successful. Below is his advice for running a productive council:
 *
 Give council members a meeting agenda several days beforehand. Giving them an assignment to come in prepared to discuss a specific topic makes for a very productive meeting. 
 
* Meet regularly. Once a month sounds about right, but everyone has the understanding that if they need to meet more frequently, they don't have a problem with that.
 * Start and end on time. Our meetings last about two hours. I'm pretty much a taskmaster and my meetings start and usually end on time.