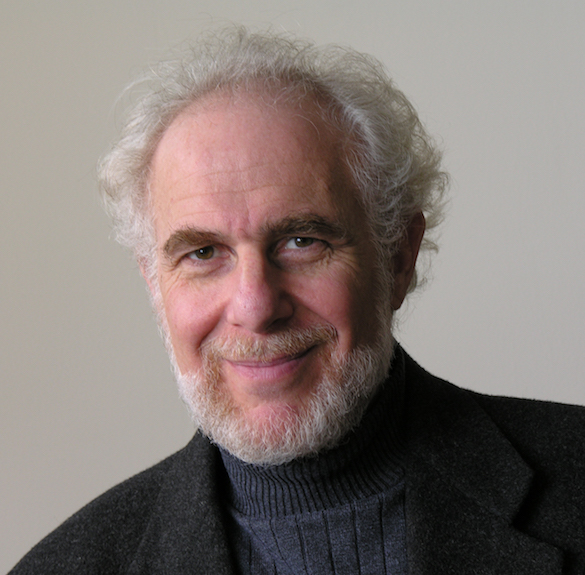 Photos courtesy of Tanglewood Conservatories
Alan Stein
Tanglewood Conservatories, Denton, Md.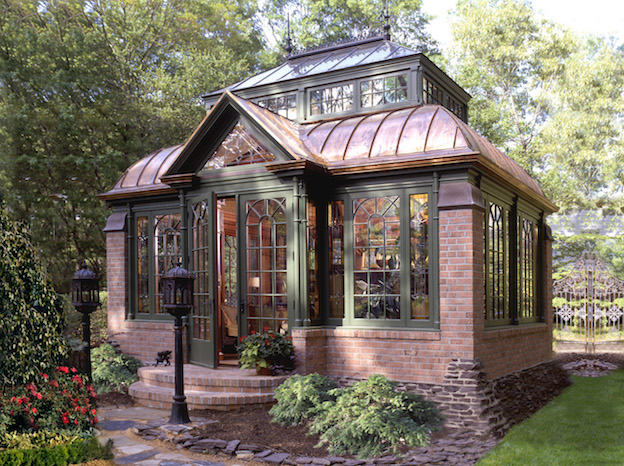 The term conservatory is often used to describe a classically themed sunroom where all or part of the roof is glass. Some conservatories are true glasshouses with barely any structure showing, while others are more conventional-looking rooms with large skylights or a decorative roof lantern. The latter are sometimes referred to as orangeries.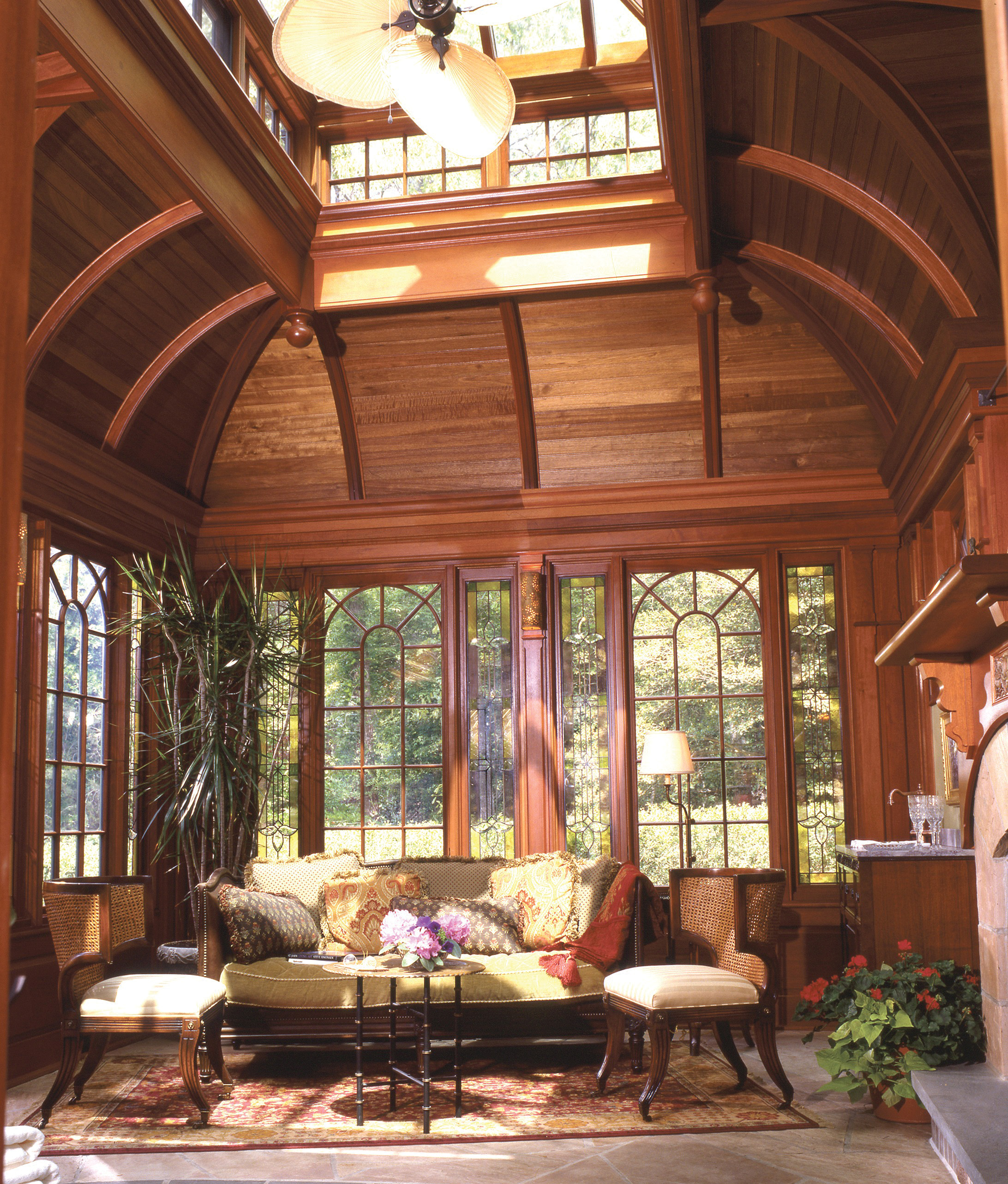 Conservatories were developed during the 19th century, so they usually reflect the historical styles of that period. They were used to house exotic plant collections and to entertain and impress well-heeled guests. During the winter months, the elegant, indoor garden room was a sought-after venue.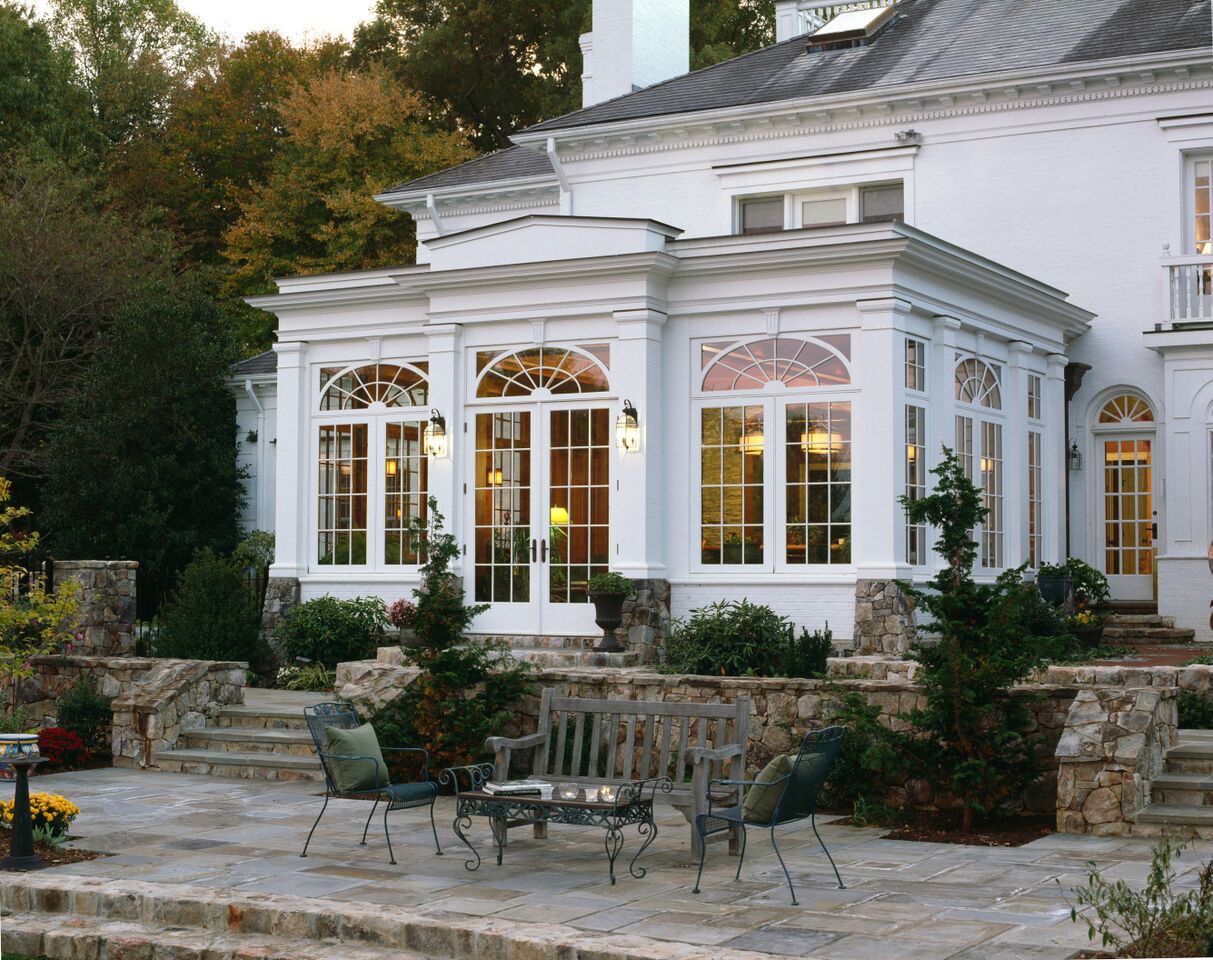 The height of society would dine amidst verdant flora and pick ripe oranges from trees within arm's reach. Today, private and public conservatories are used as orchid rooms, palm houses, dining nooks, light-drenched family rooms, and swimming pool enclosures. Natural light streams from above, creating an unusual atmosphere conducive to the growth of both plants and people. The conservatory is often noted by its owners as the most favored room in their home.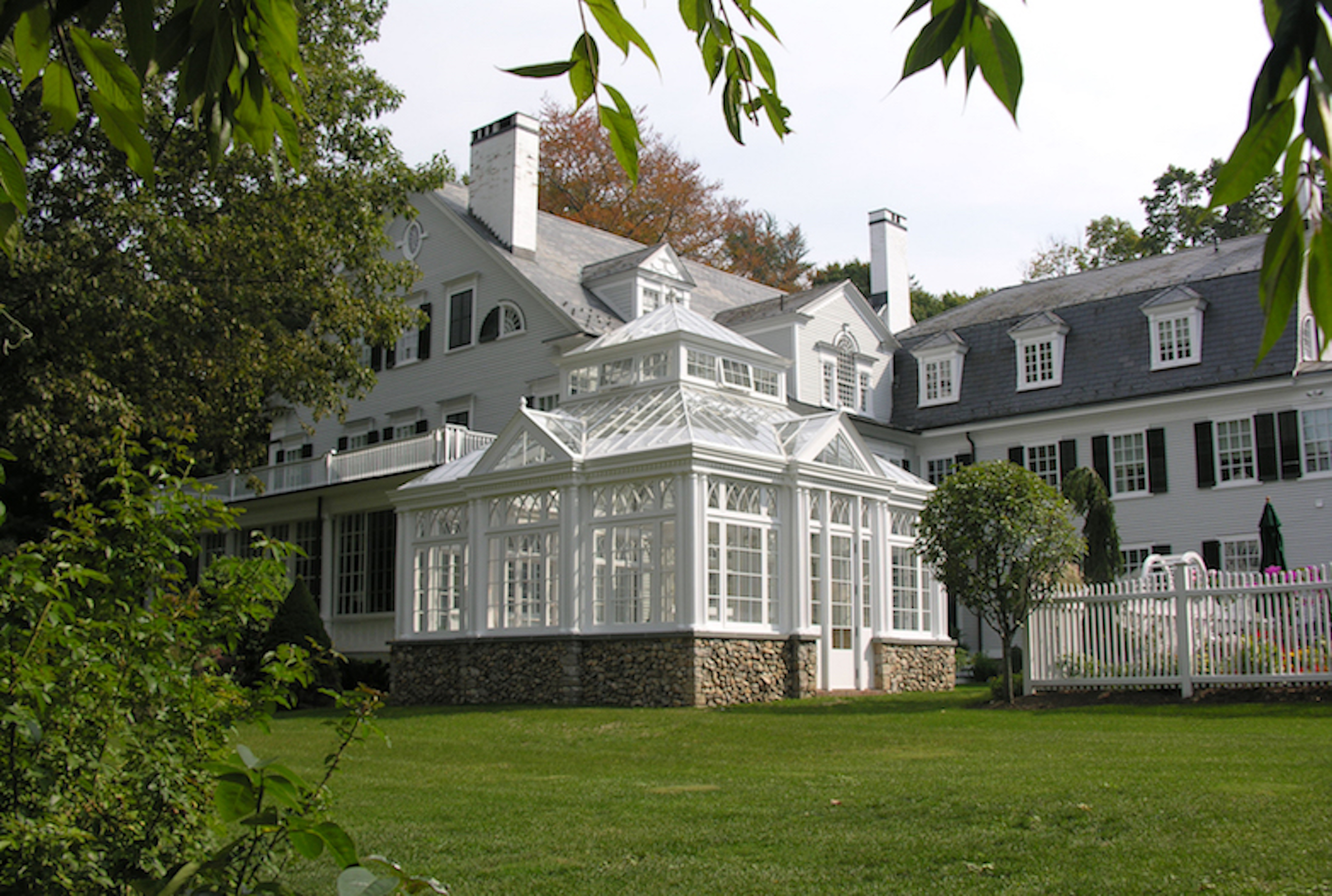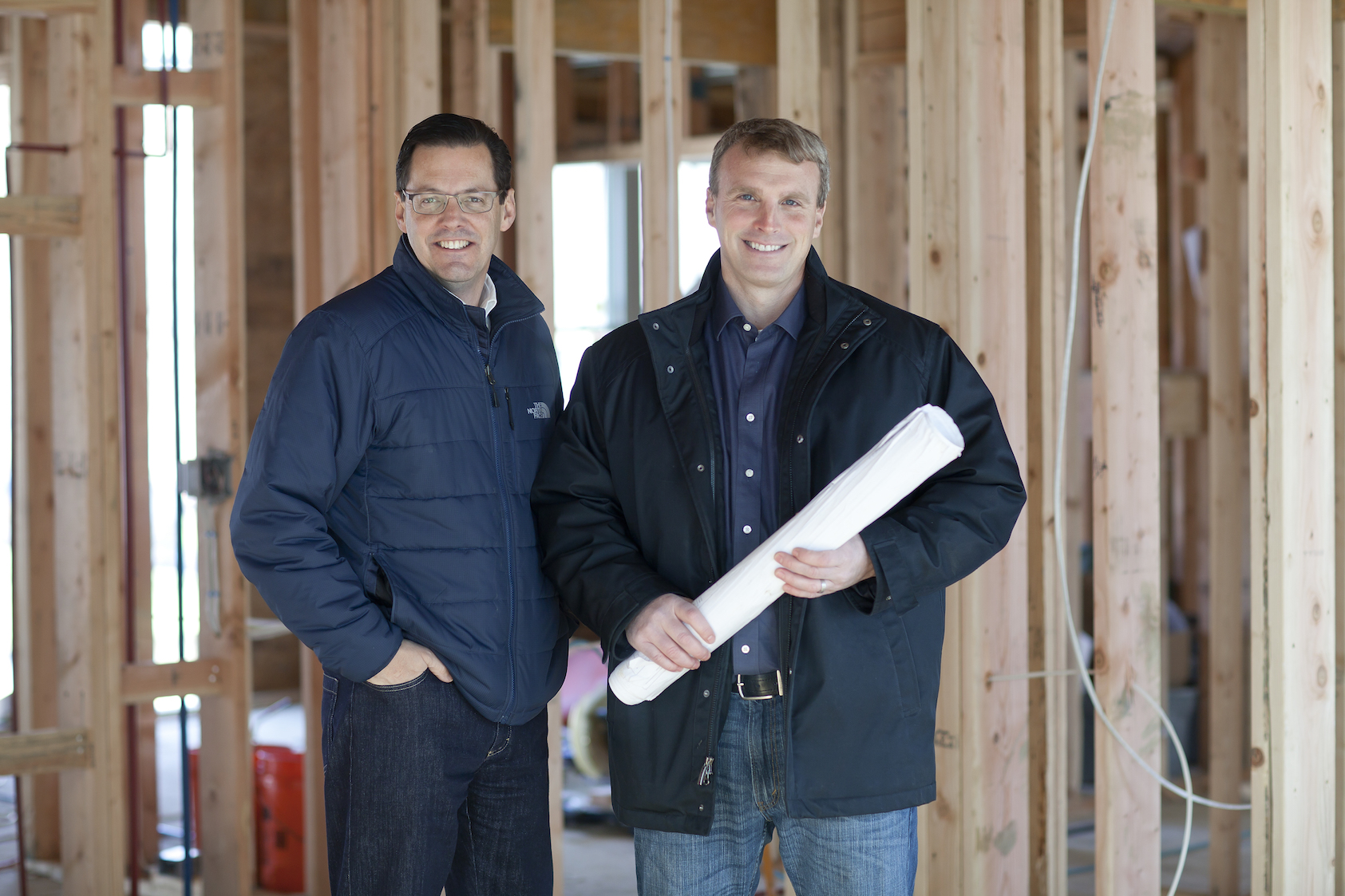 Bob Sprouls and Darren Andreoli
Bluewater Home Builders, Westport, Conn.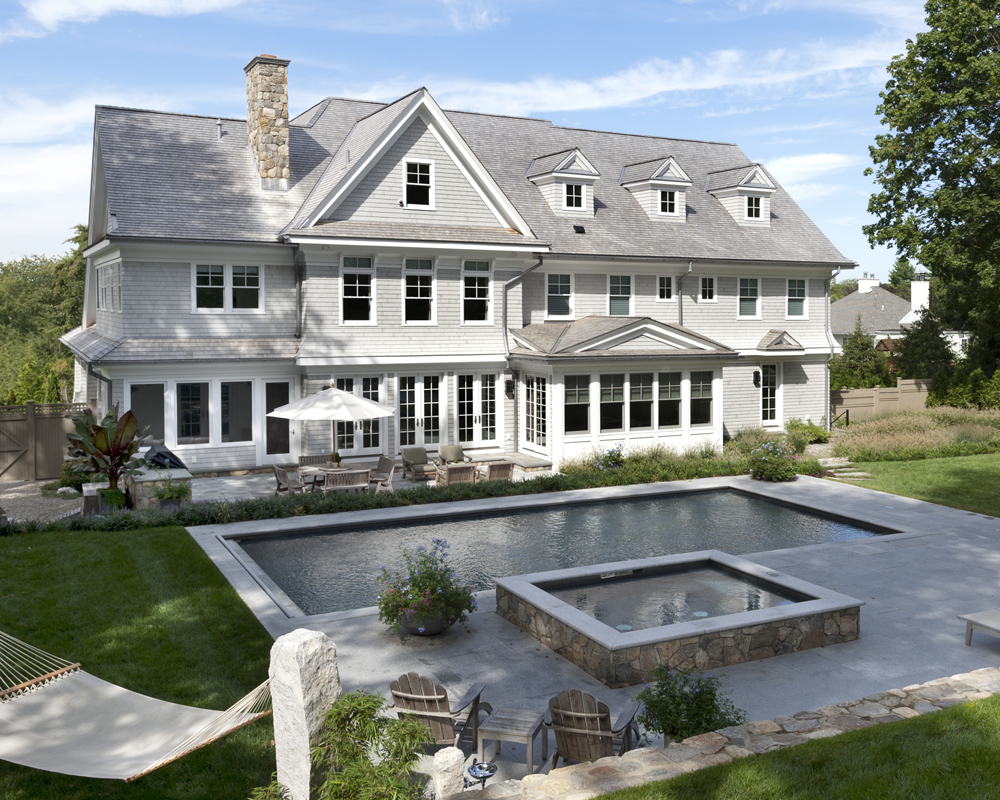 Photos: Shannon Calvert
This sunroom was designed as a link between the house and the terraced outdoor entertainment space. Windowed walls on three sides, a bluestone floor, and the white shiplap interior bring the outdoors in, while providing an appealing oasis for relaxing or entertaining.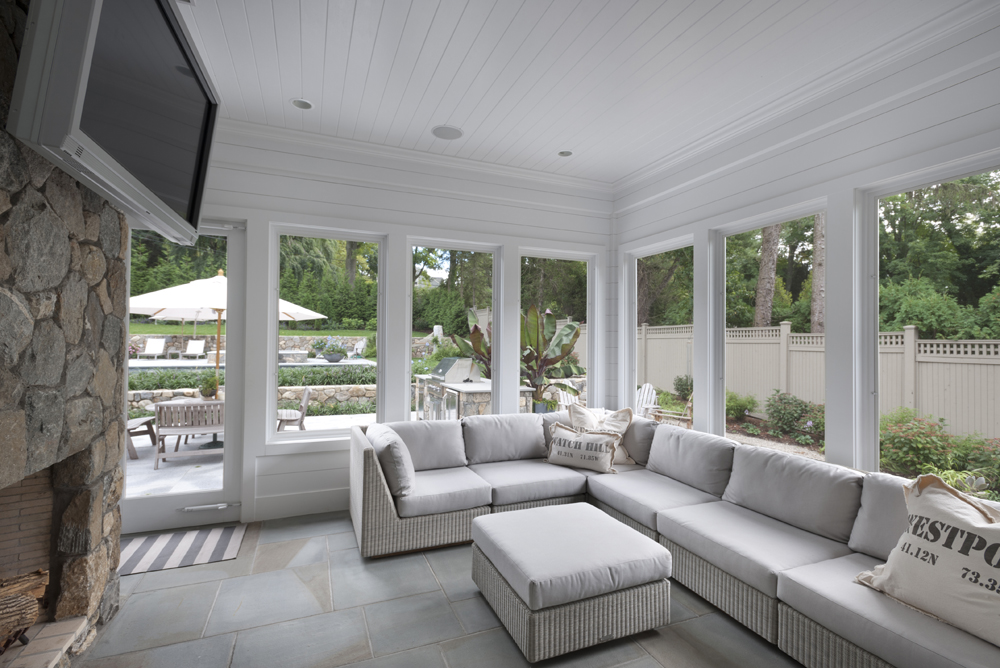 A masonry fieldstone fireplace is the room's focal point, and a suspended wide-screen TV and built-in sound system provide entertainment. Popular gray and white furnishings give this appealing space a crisp, transitional feel. The sunroom can be accessed from both the home office and the family room.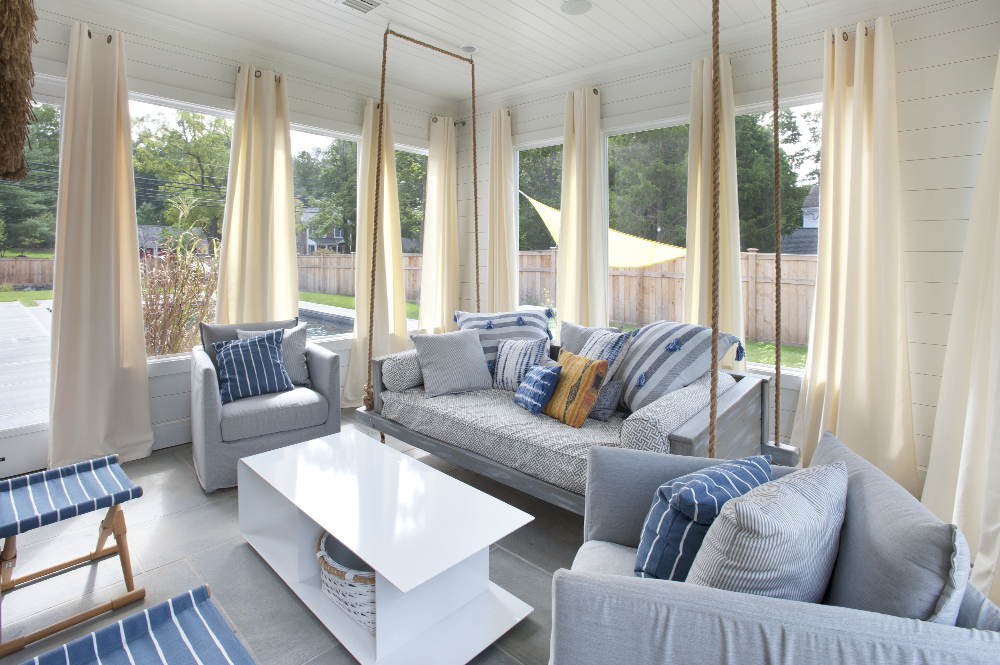 Photos: Jonathan Sloane
 We worked with interior designer Michelle Hogue, of HogueID, in Westport, to create a transitional-style resort-like sunroom using blue-gray upholstered seating, a rope sofa swing, and billowing chiffon panels. Sunlight pours into the interior, and oversize windows with snap-in screens frame the stone patio, pool, and entertainment areas.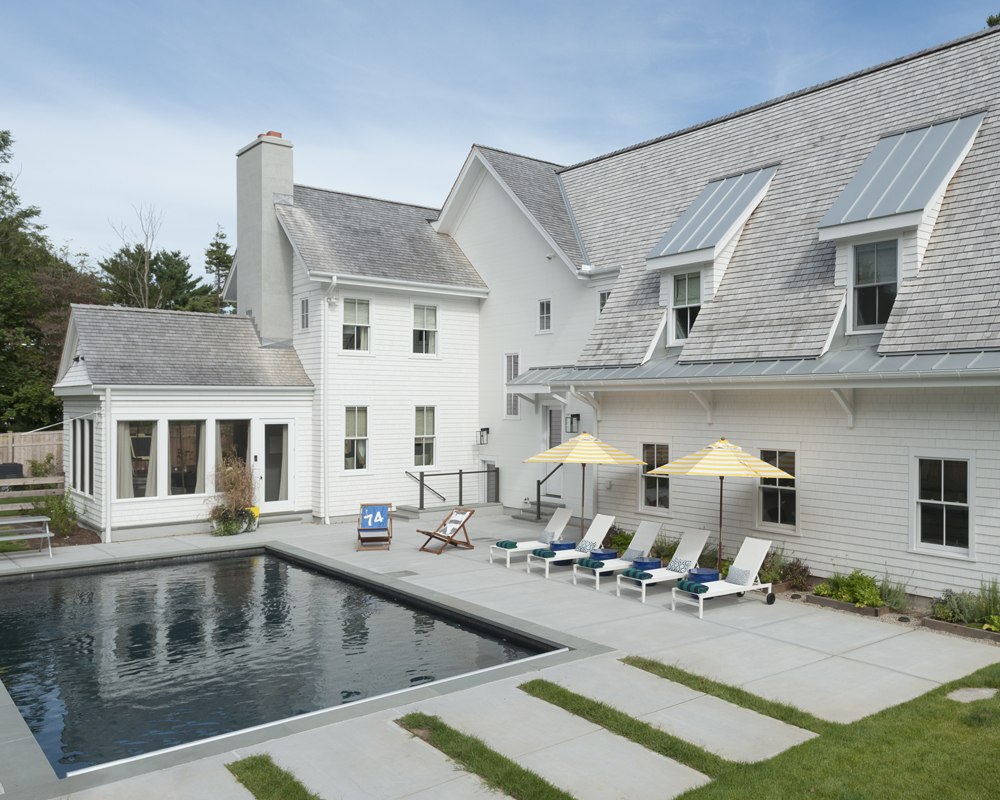 The room is accessed from the family room and the outdoor patio. It's designed for comfort and enjoyment with its own sound system, recessed lighting, an electronically heated poured concrete floor, a stucco-finish fireplace, and even a ventilation system for cigar smoke.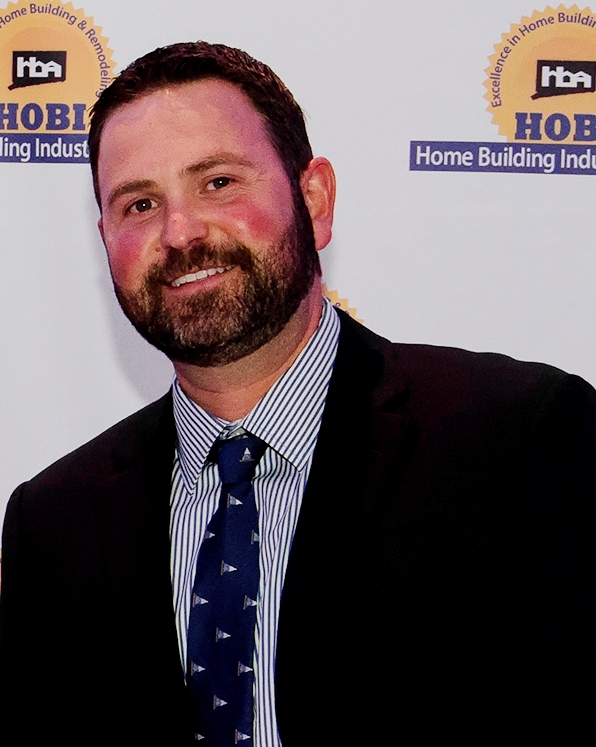 Jarrett Kravitz
Advantage Contracting, West Hartford, Conn.
Imagine standing barefoot on a warm polished concrete floor with radiant heat in the winter while snow is falling outside. Northern climates can be a challenge for people who want to use a screened porch year round.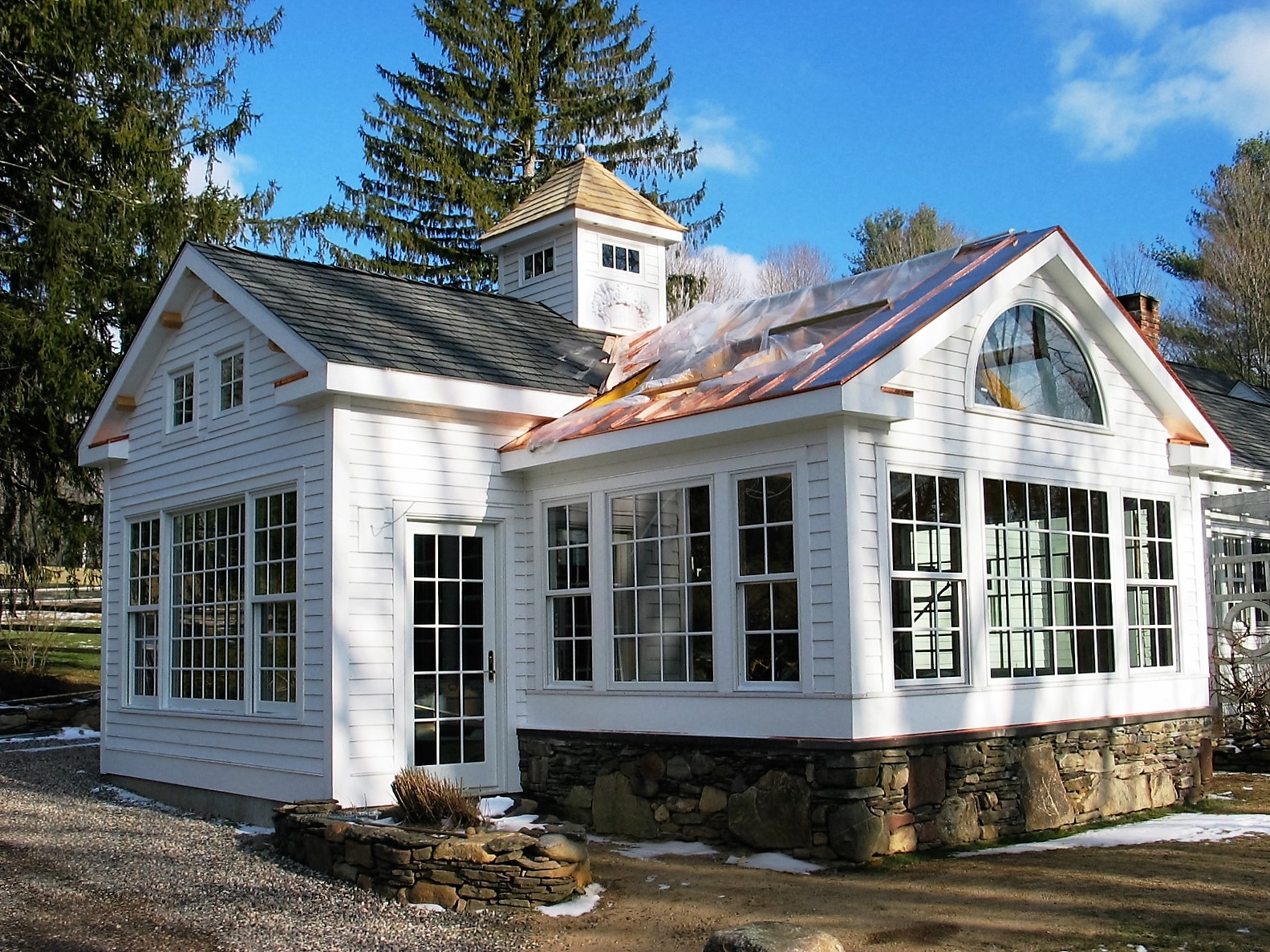 Photos: Luke Wayne Photography
This sunroom/porch was converted into an indoor/outdoor feature that includes six custom fixed skylight panels mounted in a copper standing-seam metal roof, natural oiled mahogany paneling, and a fieldstone foundation with bluestone cap.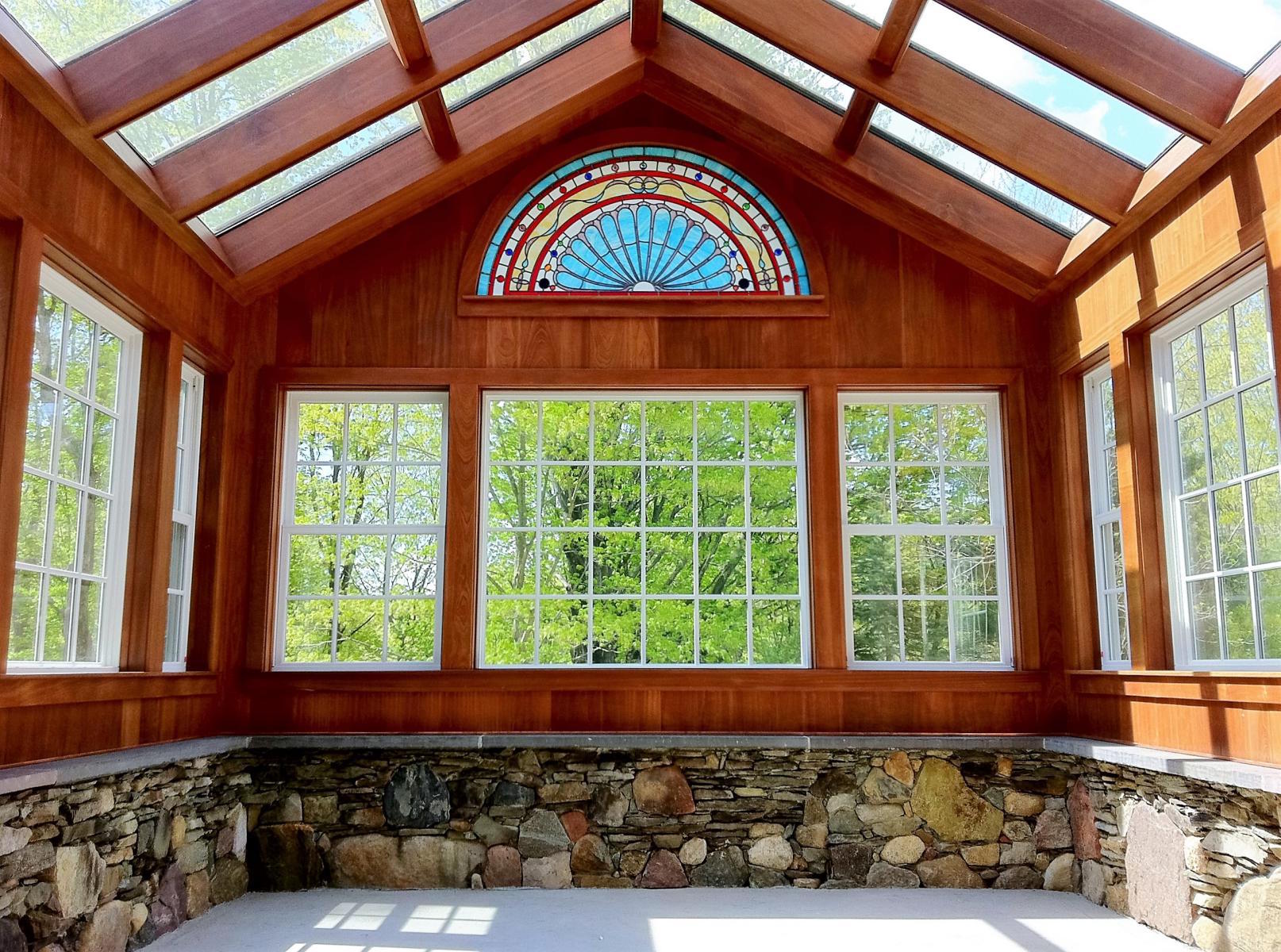 The half-round window was custom built to accommodate a stunning antique stained glass panel inside the frame.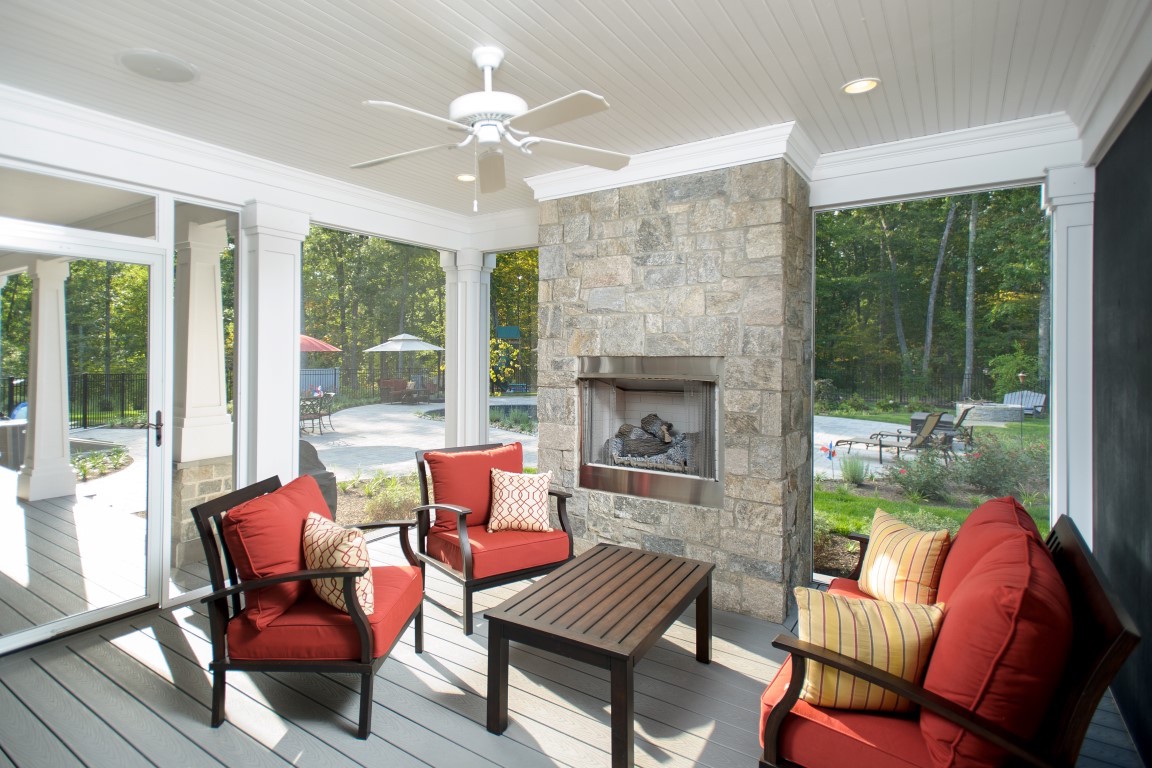 A sunroom is a place where homeowners can gather in a space that connects them to nature and the outdoors. In this space, we included columns, a raised hearthstone fireplace, ceiling fan, painted V-groove plank ceiling, and the flexibility of a removable glass/screen wall system. It's important to create one strong focal point and gathering spot, such as a natural stone fireplace. And don't forget to install an insect screen below the porch flooring if your floorboards have gaps between them.