When Heather Dosch joined a Builder 20 Club during spring 2012, she and her husband, Kevin, were in the midst of transitioning their company, John F. Buchan Homes, from being a production and spec-home builder to constructing custom houses as well. 
"There's a whole different way that you need to communicate and different systems you need to adopt when you're going from building a house the way we want to build it to accommodating all of the unique requests—crazy or otherwise—for clients," says Dosch, who is the CEO of the Bellevue, Wash., builder. She took the reins of her parents' business a couple of years before joining the Builder 20 Club and says that while Buchan Homes had some built-to-order experience, having offered production-home customers the flexibility to customize, she noticed that the build cycle for custom projects was taking longer than expected. So she presented her dilemma to fellow builders at a club meeting, and their feedback convinced her to adopt a new policy that has since shaved 30 days off Buchan Homes' build cycle.
Dosch says, "One of the things that came out of that discussion [with Builder 20 members] was, 'Heather, you're allowing the clients to start construction when they may only have a handful of their selections made. You need to get them to, if not 100 percent, at least 70 percent complete on the selections when construction starts.' Just hearing that the majority of the group requires almost all the selections to be done before construction starts was one of those eureka moments for me."
The learning network
Like Dosch, Ed Mahoney is a member of the Highenders—a 20 Club comprised of 17 custom home builders from Vancouver to Texas and Philadelphia to Washington state. They meet twice a year, usually in one member's home market, for two or three days of sharing systems, processes, and other wisdom about business management topics. The program is shepherded by the National Association of Home Builders (NAHB), which provides trained facilitators for meetings, among other services.
Mahoney, who is the president of E.B. Mahoney Builders, a Bryn Mawr, Pa., builder of custom homes priced in the $3 million to $5 million range, says that his biggest takeaway from Builder 20 was learning that businesses make more money working on margin, the percentage earned on the selling price of a job, than on markup, the percentage earned on top of a job's direct costs. The distinction is a simple math calculation where all job costs are divided by a larger number to yield a greater result. For a true 20 percent margin on a project, instead of determining
20 percent of costs and then adding that number to the cost figure, set the selling price by dividing job cost by 1 minus
20 percent. The denominator is 80 percent, or 0.8 when converted to a decimal, which will yield a higher selling price to bill and, consequently, more profit.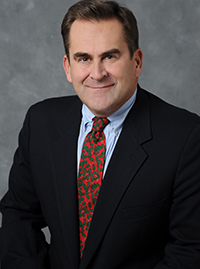 Ed Mahoney, president of E.B. Mahoney Builders, Bryn Mawr, Pa.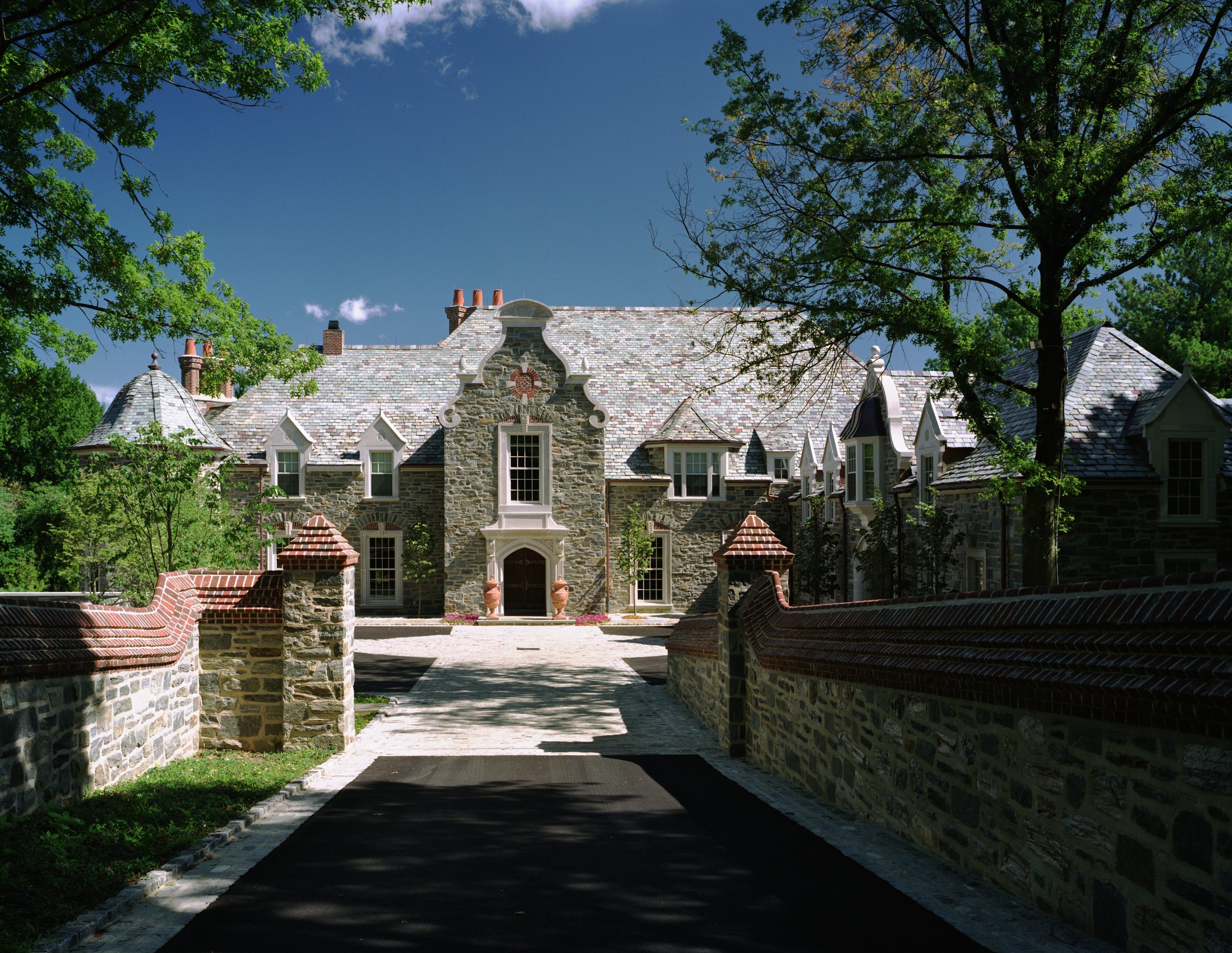 "You'll find that all your regional and national builders work on margin," Mahoney says. "I keep preaching that to all my guys in Highenders. There are maybe 12 members working on margin, and the other guys aren't. They just don't get it; you're going to make more money working on margin any day of the week."
The NAHB's networking program started in 1994. Other industries, such as the National Association of Auto Dealers and associations representing marine, farm equipment, and recreational vehicle dealerships, also have 20 Groups or 20 Clubs where business owners—the optimum number is 20 or fewer—meet with non-competing peers a couple of times a year to collaborate and share insights and best practices. Builders wanting to participate can approach their local NAHB. The association will profile the company based on company type, product, sales volume, and closings and will look at current clubs to see where the prospect might be a good fit. The only requirement is that the candidate is the owner or a principal of the company, is an NAHB member, and competes in a market that's at least 150 miles from other club members.
The membership chairpersons of other clubs look at the application and determine whether to invite the prospect. Each club runs itself and has its own membership requirements. For example, the Highenders' criteria are that eligible builders have at least 12 years of experience building high-end homes and $11 million in annual sales volume. 
"The club will invite the builder as a guest to their next meeting. It's almost like a first date, where they're sort of seeing if they like each other," says Kimberly Bailey, the NAHB's assistant vice president of customized member services. "The [potential new member] participates in the meeting, and at the end of it they'll have a conversation. 'We think you're a good fit; do you think we're a good fit?' If they all agree, then that person will join.
If not, we'll try to get them with another club." 
Mahoney wanted to join a 20 Club because his father-in-law, an auto dealer, had benefited from the networking relationships and enjoyed traveling to other parts of the country to visit club members' dealerships. Mahoney expressed his interest to the NAHB. The association suggested he start a Builder 20 and gave him names of potential members to contact about joining. The Highenders started with a handful of builders, grew during the boom, shrank during the recession, and currently has 17 members ranging from first- to third-generation builders creating product with prices ranging from less than $1 million to $5 million.
Tim Hensley, Hensley Custom Building Group, Loveland, Ohio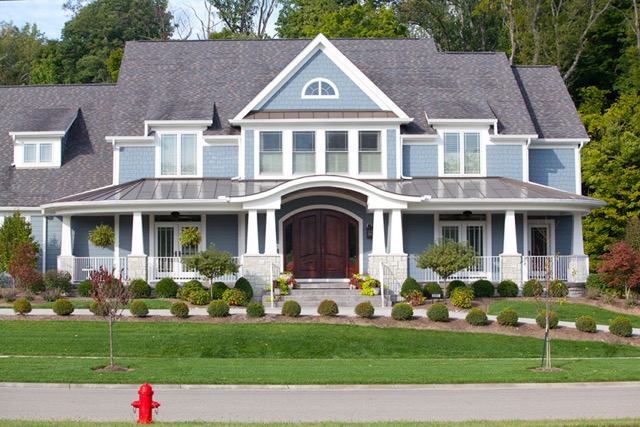 Tim Hensley, co-founder of Hensley Custom Building Group, in Loveland, Ohio, almost lost his business during the recession, which forced him to cut his staff of about 30 employees down to a two-man operation. He joined the Highenders in 2009 and fellow members shared their templates for revamping his website and design workbook, coached him on job costing, profit margins, and ways of dealing with issues related to warranty plans and service. Today Hensley Custom Building Group has eight employees and is generating about $13 million in annual sales. Hensley credits much of his rebound to his Builder 20 Club mentors.
"It's like having 16 consultants on your board of directors, and they're all honest and straight with you, and you don't have to pay for it other than being a member of the group and going to the meetings," Hensley says. "What better way than to have 16 guys who are very successful sitting with you and telling you, 'Here's what you need to do about your marketing; here's what we did with our production cycles to save time on construction.'"
Heather Dosch, CEO John F. Buchan Homes, Bellevue, Wash.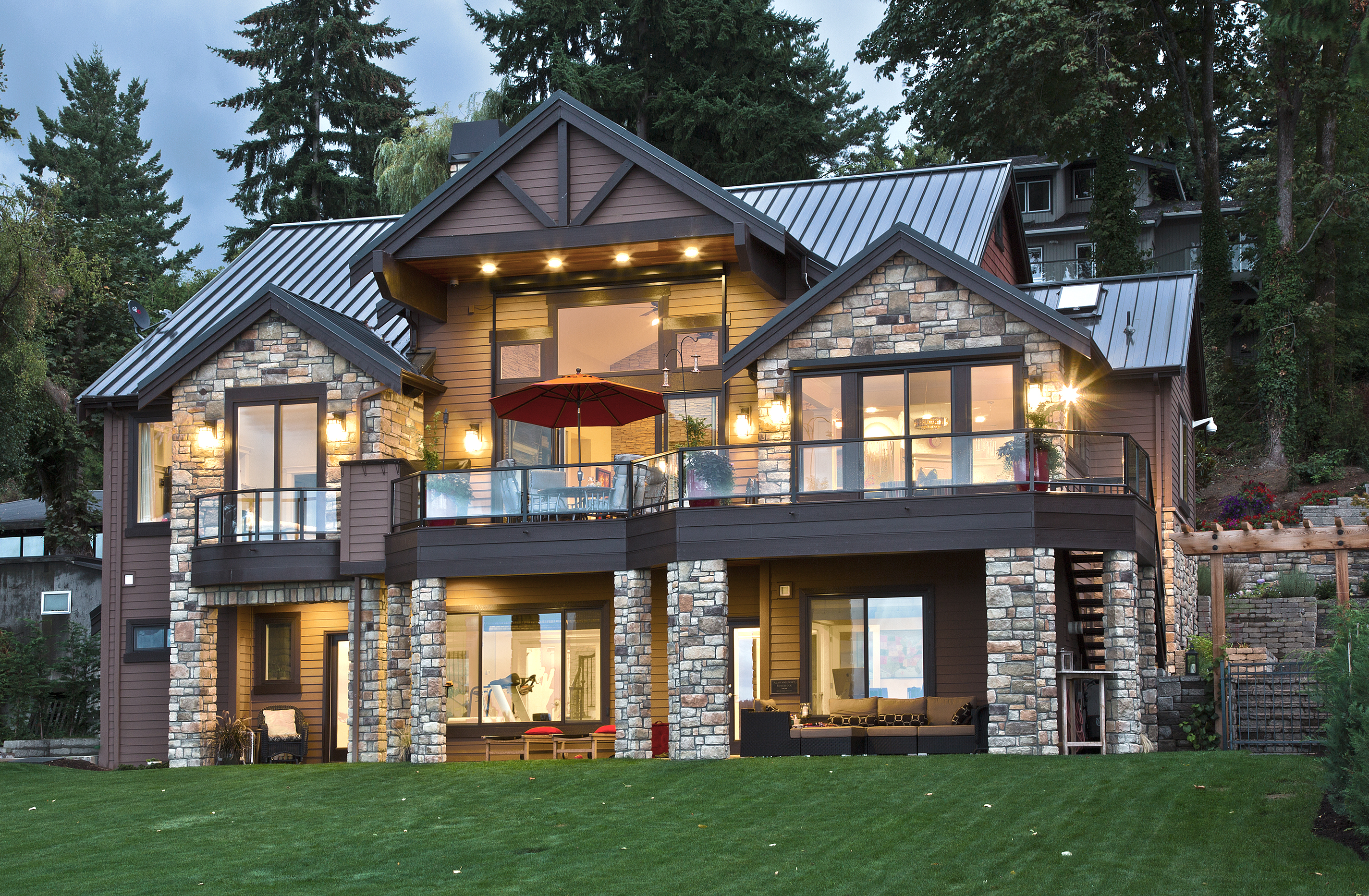 Dosch, who is serving as the Highenders president, a post that rotates every year or so, says she gives advice from club members a lot more credence than she does information provided by any other source. Before being recruited to join the Highenders, she'd never heard of Builder 20. But upon learning more about this network of builders who share their expertise, she was immediately onboard.
"We were a builder that had been through the downturn. So, more so than at any other time, I just felt like everybody was on the lookout to make somebody look bad because that would make them look better," Dosch says. "I almost entirely stopped going to local association meetings because I felt like it was a gossip fest. One of the first things that made me want to participate
[in Builder 20] was this ability to be candid, be vulnerable, and just lay everything out on the table and say, 'This is where I'm at, this is how we do things, this is what I want to improve on. What do you guys have that you want to share with me?'"
Jon Schoenheider, president of Regency Builders, in Pewaukee, Wis., has been in a Builder 20 group since 1998 and considers that experience one of the biggest difference makers for getting his company through the recession. Being involved in the 20 Club has changed Regency's business model and made the company a "systemized builder," he says.
"I don't know what I would have done had I not been in a Builder 20 group because we are a family business," Schoenheider says. "It's my brother-in-law [Mike Bertram] and I running the company. Mike grew up in the industry. He's a carpenter and does all the normal things that a builder does. I grew up outside the industry. I was in pharmaceutical sales, and I'm a systems and a business guy. My toolbox is pink, and I don't like hand tools. Mike and I have philosophical differences on how to run the company.
It was Builder 20 that helped Mike and me and the family business go together to appreciate each other, appreciate what we bring to the table, and show how we can live in harmony together."
Builder 20 members also do plenty of information sharing outside the twice-a-year meetings—particularly regarding whether anyone has a review about a new product.
"[You'll always find that] someone in the group has experience [with what you're dealing with], so there's nothing new out there," Bailey says. "Anytime you have a situation with a client, or a product, or a zoning issue, a builder can shoot an email to his or her group and someone [no doubt] has experience and a whole lot of good information." 
Financial confidentiality
For a builder, one of the key benefits they receive from the
20 Club is financial benchmarking. The NAHB distributes a template form with more than 100 line item questions that club members complete. The association then crunches those numbers and creates a confidential report that compares figures among fellow club members. Builder 20 Clubs typically will spend part of a day of their two-to three-day fall session going over the numbers, and some may hire a financial consultant to dig deeper.
"Every one of us gets very competitive about bottom line numbers, and when it comes up in the fall that your profitability is at 10.5 or 11 percent and you see other people at 17 or 18 percent, you really start to wonder how can you cut your overhead and make more money," Schoenheider says.
Once all the Builder 20 Club members submit their financials, the NAHB generates another confidential report so that a builder can benchmark itself against the more than 400 builders in the entire program and is able to see how it ranks against others through figures as broad as gross operating profit and warranty expenses and as granular as what others pay for superintendent salary and liability insurance premiums.
"We have taken that information over the last 20 years, done some statistical analysis of it, and found that our members have doubled their net profit by the third year of membership just from what they learned from those Builder 20 conversations," Bailey says.
A stunning statistic, but another stunner is that less than
1 percent of the NAHB's more than 43,000 builder members belong to a 20 Club. Currently there are 31 clubs operating, down from the 73 before the recession, but up from 26 a year ago. 
In terms of time commitment, the twice-a-year meetings take a couple of days of a week when members fly in to a host builder's town on Wednesday and return home by Friday night or Saturday. Club members vote on topics that they want to tackle for the next meeting, and builders are assigned a subject to present on.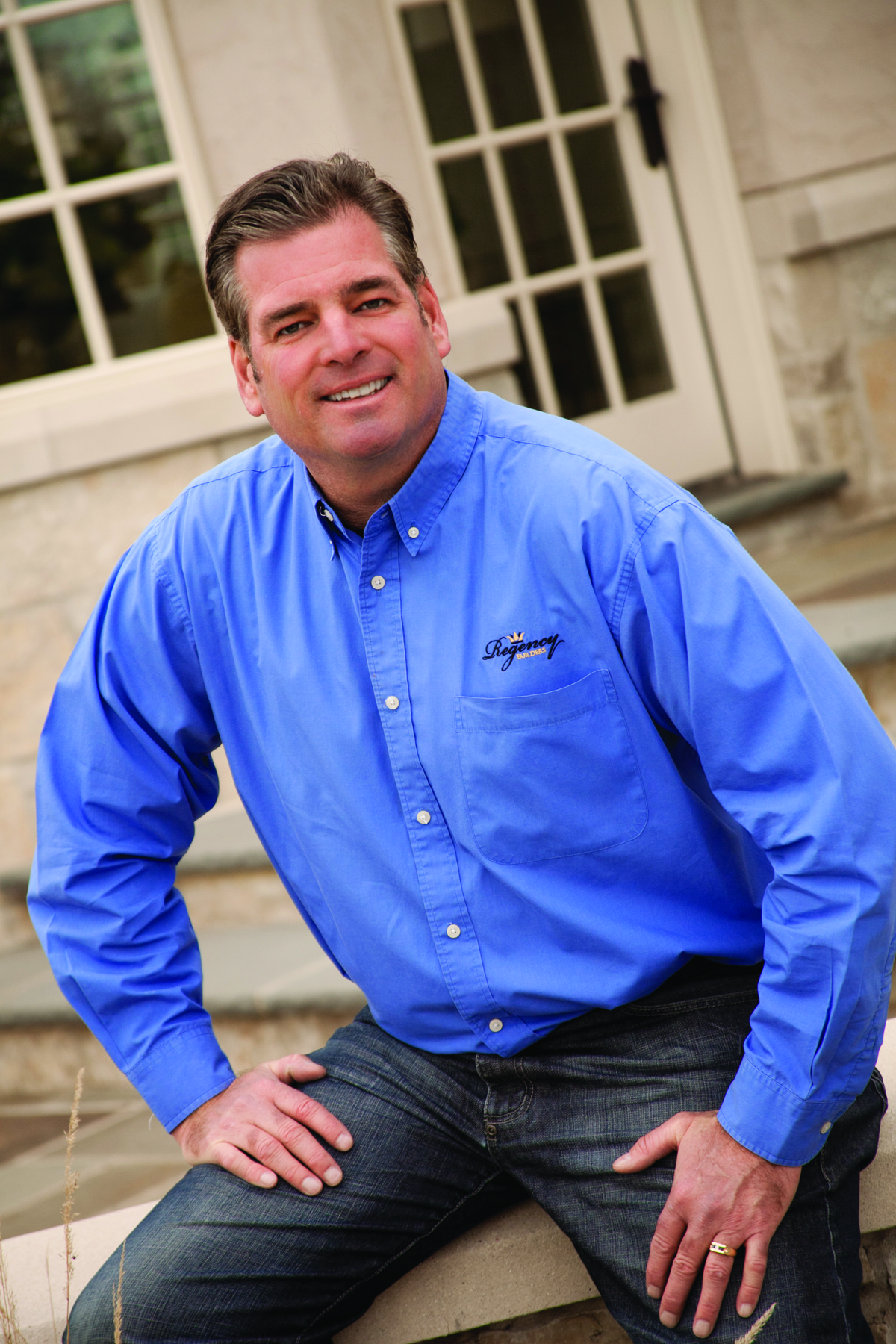 Jon Schoenheider, president, Regency Builders, Pewaukee, Wis.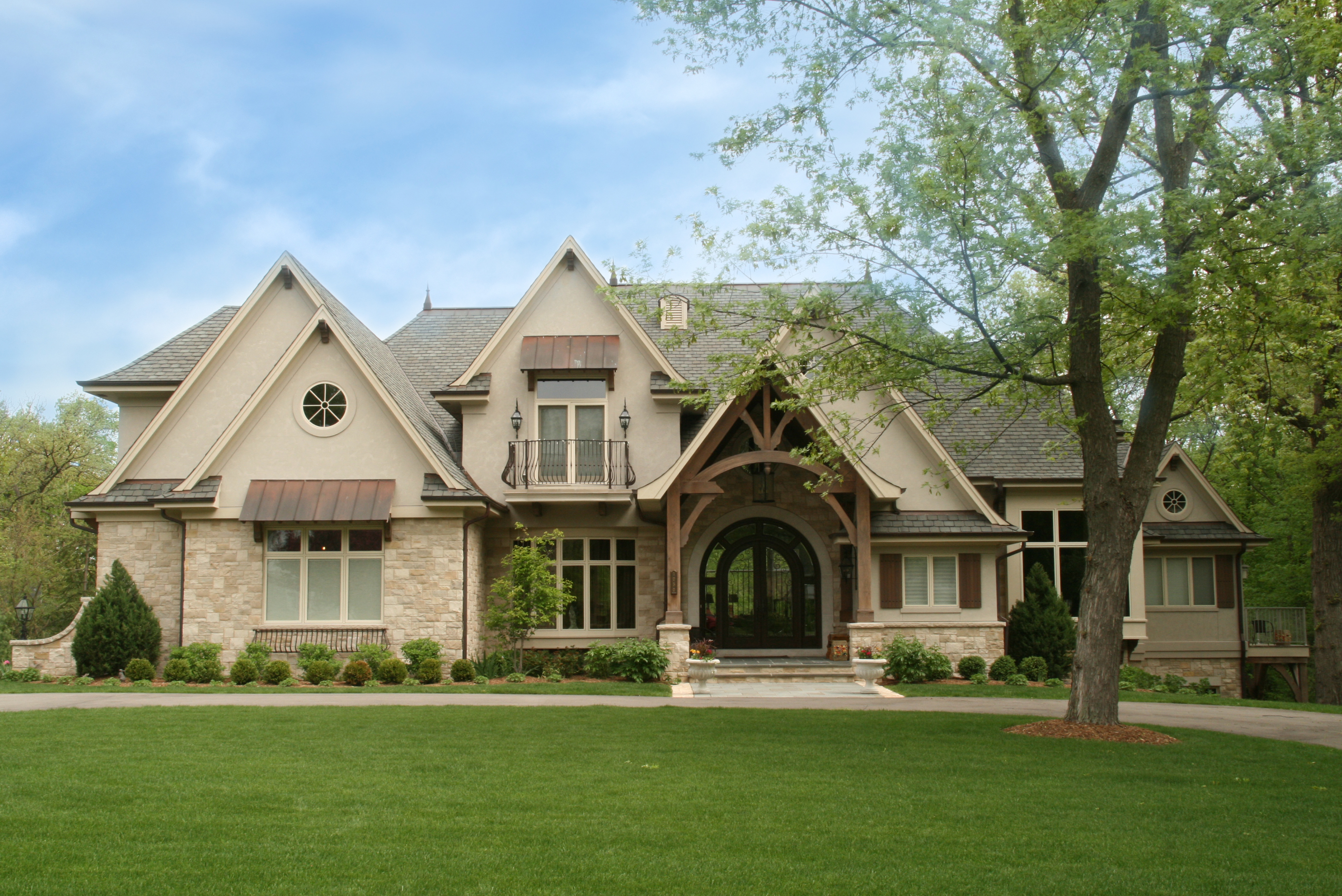 Schoenheider estimates that he spent 10 hours preparing his PowerPoint presentation about contract-to-warranty systems for an October meeting in Washington, D.C. His expense for participating, in addition to the membership dues, is his cost for travel and lodging. That amounts to far less than the benefits he gained, such as the know-how to cut overhead by at least 45 percent from pre-recession to now. 
"If more of us were in a Builder 20 Group there would be fewer nightmare stories out there," Schoenheider says, "and it would make our industry so much easier to trust and better as a whole." 
Dosch says that she saved enough money to pay for several years of NAHB membership dues after learning from a Highenders' presentation about how to apply for a research and development tax credit.
The trips also enable members to see other builders' products and spend time socializing in parts of the country that they otherwise may not visit. Spouses often come along on the trips, and the club members establish close bonds. Bailey tells of one situation where a builder died in a freak auto accident. Fellow club members flew to that builder's hometown on their own dime and their own time to help the spouse, who was not involved in the business. They helped her finish the remaining projects, close down the company, and assisted her through a process that she never could have done herself. Bailey recalled another situation where a builder was in bad shape and members of his club traveled to his company and spoke to his lenders, his customers, and his staff and helped swing the company around. 
"It's more than just folks who meet twice a year. They truly become family," Bailey says.