Sometimes a simple cocktail conversation can spark a demand shift. A few years ago, Gregory Milano, co-owner and president of Shrewsbury, N.J.-based Milano Builders, had a multi-millionaire client who bought a Jersey Shore house by the Navesink River that he wanted to knock down and build new.
The client was at a stage in his life where he wanted to travel the world and didn't want to worry about what might happen to his new house if it was hit by a storm while he was away. So he picked an exterior material that was anathema in the land of historic cedar shake houses. He had Milano do the house in vinyl siding. The idea of maintaining his exterior by just washing it down with a hose was very appealing.
"What happens is [he goes] to a cocktail party and people are talking about his house. He explains his reasons for what he did and all of a sudden people say, hey, that's a great idea. Once people knew that (an alternative exterior) made sense, then it was less taboo," said Milano.
The Sandy Effect
A severe storm also can accelerate that movement. Milano has been building for 30 years and constructing houses along the Jersey Shore for 20. During much of that time, his homebuyer clients were purists. They had to have houses with wood trim and wood siding. But within the last decade, and particularly since Hurricane Sandy hit in October 2012, Milano is seeing more clients who are willing to pay more for prefinished and composite building materials that can withstand the rigors of extreme weather events. The custom builder recently finished a $4-million house in Rumson, N.J., done with James Hardie fiber cement siding, Azek prefinished trim and molding, and GAF TruSlate roofing tiles rated for wind resistance.
"We were headed in this direction before (Sandy), but since the storm I think that (composite/prefinished exterior building material) has risen to the top," Milano says.
The selection of exterior building products made with alternative materials that are storm and/or hurricane rated, impact-tested, and made to reduce the impact of wind shear are at least catching on in high-end custom home markets that have been hit by a weather disaster. Such demand is happening not only on the Jersey Shore but even a few miles inland as builders report that clients are opting for impact-resistant windows. But as incidents of extreme weather increase—with microbursts throwing hail and furious gusts at the Midwest and Great Plains and wildfires in the West making headlines—are these events creating demand for these products?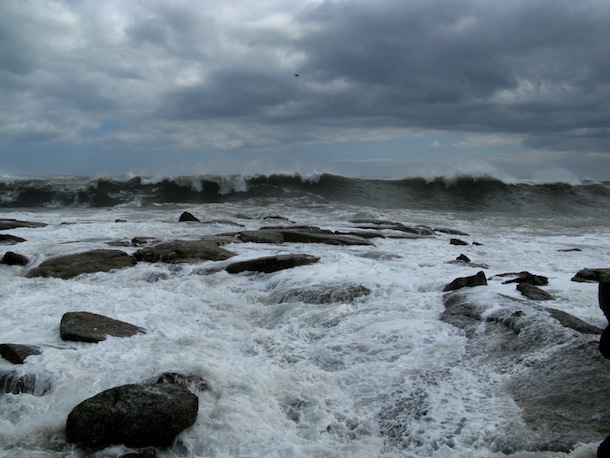 New-home buyers along the Shore are at least more aware of alternative exterior products that offer better durability and require less maintenance than traditional materials like wood and vinyl, says Steve Harbaugh of Harbaugh Developers, a custom builder in Avalon and Stone Harbor, N.J. Such customers tend to be high-end clients building their first or subsequent move-up home.
"It's gotten easier for me because the customer that comes in is much more knowledgeable about (fiber cement) products. Durability is on everybody's mind since (Sandy) because after the storm, they went out and saw aluminum fascia, asphalt shingles, and vinyl siding on the street. They didn't see (fiber cement planks) in the middle of the street," said Harbaugh, who includes James Hardie plank siding as a standard exterior for his homes.
Hurricane Sandy was the second most destructive hurricane to hit the country, causing damages now estimated at $71 billion. It also produced stunning video of flooded New York City subways, Manhattan under a blackout, and houses and a roller coaster sitting in the bay. But in terms of the wind and water Sandy whipped up, that storm wouldn't even have been a headline if it had hit southern Florida. Sandy was downgraded to a tropical cyclone by the time it barreled through New Jersey and New York with top wind gusts of 89 m.p.h. Florida gets more than its share of Category 3 hurricanes with winds as high as 129 m.p.h.
"For them, it was devastating, but it would have been just another storm for us," says Christie Raymond, project coordinator for Shapiro-Pertnoy Companies, a custom builder in West Palm Beach, Fla. "We don't have subways and basements so that's a big part of it. It's also because we build very differently in Florida and have been for enough years so that a lot of buildings have been retrofitted or brought up to standards that are very different from the rest of the country."
Hurricane Zone
The Basement: Functional space or flood catcher?

 

The Midwest was saturated during early summer. "It's been the wettest time that I can remember, and unfortunately they haven't made a material yet that can beat water. Water will win every time," says J.R. Ruthig, principal and managing designer for TR Design Group, Bloomfield Hills, Mich.

 

Too often downpours overwhelm municipal sewer systems and flood residential basements. Repeated bouts of throwing out water-soaked contents, bleaching, and cleaning might make the move-up new-home buyer re-evaluate whether to include a basement in their new home or not. Tom Bassett-Dilley, principal of Tom Bassett-Dilley Architects in Oak Park, Ill., has been considering the question a lot.

 

"Why do we build basements?" asks Bassett-Dilley. "I hate to admit it but even with all the water management procedures of good waterproofing, sump pumps, and drainage systems that are well installed, we still are seeing some leaking with these really big rains."

 

He argues that these dank and dark spaces end up merely as repositories for storing our junk. Skipping the digging and pouring of forms for a basement and instead building on a slab would significantly reduce the cost of a new house. So why build a room that's used for storage and adds $20,000 to $30,000 to construction costs if it floods from a rainstorm?

 

"Some of my Midwest clients say 'Yeah, but where am I going to go in case of a tornado?', so there is a psychological attitude about it," says Bassett-Dilley.

 

His solution is an above-ground, 8-feet by 10-feet safe room on the side of the house away from the south-facing windows (north-facing windows don't benefit from solar gain anyway) with reinforced concrete block walls anchored to rebar from the slab, topped off with steel decking, and concrete poured over that. If the budget allowed, the room could include decorative masonry on the exterior side of the walls, a fireplace, or even a pellet stove. But so far, Bassett-Dilley hasn't had a single client choose the safe house over the basement.

 

"Our thinking is if we could use just a little bit of space on the first floor, then that's a lot less digging and the owners can be money ahead and have a better quality space," Bassett-Dilley says. "I think as people start to think about their health and costs, we will see fewer basements."

 

Yet Ruthig still sees basements very much in the plan. "Regardless of the flooding threat, people in Michigan cannot live without their basements," he says. "They'll put up with those twice-a-year floods just to have them." 
For example, the Miami-Dade Notice of Acceptance is the gold standard for testing and approving building products that can be used in the High Velocity Hurricane Zone, which includes all locations in Miami-Dade and Broward counties and Coastal Palm Beach County. Windows, shutters, doors, and garage doors used for new and remodeled buildings in those areas must be rated to withstand sustained winds of over 100 m.p.h. with gusts over 175 m.p.h. That standard was adopted after Hurricane Andrew ravaged the area in 1992. But as far as extreme weather creating additional demand for prefinished and composite building material, not so much, according to Raymond.
One reason is many South Florida homes are stucco; siding is not in demand there compared with the Northeast and the Carolinas. Another is that building codes and the state's insurance pool are really the main drivers for the use of hardier building materials in South Florida rather than any grassroots demand from homeowners. After Hurricane Andrew hit, many insurance carriers stopped underwriting homeowners' policies in Florida. So homeowners unable to secure coverage from a private carrier resort to the state's insurance pool, which now is called the Citizens Property Insurance Corp. Citizens requires wind mitigation inspections and prescribes building materials, installation methods, and other steps just so homeowners can qualify for coverage.
"We had a storm in 2005, but it wasn't a big storm (Hurricane Katrina was a Category 1 storm with 80 m.p.h. winds when it reached Broward and Dade counties). I think people tend to get a little complacent. I see more energy-efficiency or green-type awareness happening and, because we are a marine environment, people are interested in the preservation or maintenance-free aspect of what we are doing. They want to get homes to a point where they are not going to have to do as much to maintain them," Raymond says.
More Power
However, backup generators are one exception to storm-driven demand complacency. In 2004, Hurricane Charlie and Tropical Storm Bonnie hit South Florida within one day of each other, leaving residents without power for weeks. After those two storms, Raymond noted that architects and design engineers have routinely specified built-in backup generators for their house projects ever since. The backup generator market has evolved over a decade from just a couple of dominant players to multiple manufacturers like Generac, Kohler, Bosch, Cummins, Briggs & Stratton, and many more. Products range from large units that cost five figures to generators the size of a boom box that can power a refrigerator, an air conditioning unit, and a light or two.
Built-in backup generators also have caught on for inland markets. J.R. Ruthig, managing designer and principal for TR Design Group, Bloomfield, Mich., routinely specs built-in generators for his custom home clients, and even production builders he designs for are including the backup power source as part of a standard package for their homes and using it as a selling point.
"Generator demand started here (in Michigan) because of the brownouts and blackouts," said Ruthig, who also does design work for clients in southeast Michigan, northern Ohio, Indiana, Kentucky, and Carolina. "We would have periods of oppressive heat. Then you get peak power usage and city blocks without power and air conditioning. (New homeowners) are doing the built-in generators but not from a storm or flood point of view. They're doing it because they had to go through brownouts and blackouts constantly and throw their groceries away."
Inland Storms
If inhabitants between the coasts think they've been enduring more extreme weather within recent memory, statistics will back them up. According to the National Oceanic and Atmospheric Administration, the Upper Midwest saw "much above normal" rainfall during March through May, as did the Ohio Valley and the Northeast during June through August. Insurance claims for hail loss tracked by the National Insurance Crime Bureau jumped 84 percent to 861,597 claims nationwide from 2010 to 2012. But builders and architects in these markets haven't seen an increased appetite for composite materials that they can correlate with incidents of severe storms.
Ruthig notes that the clients asking for fiber cement siding, PVC trim and molding, and metal roof options are empty nesters or people building their second or third homes. They are attracted to the almost maintenance-free aspect that these materials offer and know they might be able to go a decade or longer before having to replace these products. For example, James Hardie offers 15- and 30-year limited warranties on its siding products. Tapco Group extends a limited lifetime warranty for its Inspire lineup of shake and slate tile roofing products. CertainTeed's limited warranties for its WeatherBoard fiber cement products range from 15 to 50 years. The attraction of durable performance in the face of extreme weather is a distant second place.
"Anyone with disposable income and anyone who has built a house before—and that's the most critical element—they tend to dedicate more dollars to (composite/prefinished building materials) rather than to adding more space in the house," said Ruthig. "They place more value in not having to go through a roof replacement in ten years or having to paint the house every three years."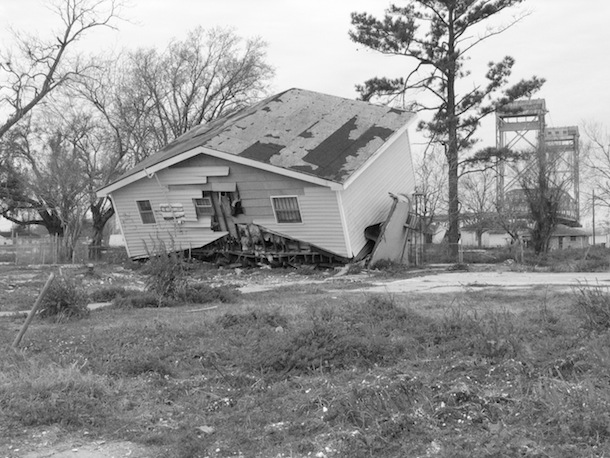 Anecdotal evidence suggests that awareness for such products is increasing as homeowners spend more time researching and looking for information about composite/prefinished products. Tapco Group, which sells Atlantic Premium Shutters, InSpire Slate Roofing, and SturdiMount Mounting Blocks among other brands, sees distinct Web browsing behavior between contractors and people identifying themselves as homeowners on the company's website. Contractors are transactional, so their visits average about three minutes as they look for warranty information, a color, or a spec. They'll go through three pages of products and log off.
"Homeowners sometimes will spend 20 minutes on the site," says Jonathan Wierengo, vice president of marketing for Tapco. "We have 47 different pages within the brand and they're looking at almost every page. That's why we can tell that there is a lot more being done lately on the homeowner side in terms of being more aware about the products that are out there."
Jersey Shore builders Milano and Harbaugh assert that their custom home customers come to them well informed. They typically are well-heeled financial professionals who can analyze the trade-off between upfront cost and long-term benefits like avoiding a $10,000 paint job in three to five years on a 6,000-square-foot house. They also have the time and tools to research and apply that skill to building products. One Milano client is having a house built a couple miles inland from the Jersey coast, but he chose windows that meet the Miami-Dade code for impact resistance in a High Velocity Hurricane Zone.
"I work for clients that are very educated and the architects in the area are very educated. Especially since the storm, we are talking a lot more about durability, wind resistance, and storm situations," Milano says.
He adds that local architects are instrumental in drawing clients to different products. "They are keying on what happened in the storm, looking at alternatives, and making sure the client knows what those alternatives are," Milano says.
Yet as far as weather creating pull for composite/prefinished exterior products, there's more traction happening in markets that have been hit by meteorological disasters than from those areas that have endured more incidents of extreme storms. The notion of extreme storms pulling demand is "ahead of the curve" at the moment but eventually could become a factor, according to one architect. But don't discount the impact of current events on demand. Wierengo, of Tapco, shared that recently a customer building a house in the woodlands of Wisconsin contacted him about fire ratings for shake roofing products.
"That happened not because in Wisconsin there's a great chance of a brushfire, but if you live in a forest there is a chance, and when they see graphic images of the fires last summer in Denver, California, and everywhere else, it makes the homeowners think," Wierengo says.