Cary Bernstein has had her own architectural practice for 25 years, creating modern homes that are light-filled and space-savvy with rigorous attention to detail. Bernstein spoke with us about the challenges of designing and building in San Francisco, what she seeks in a builder, and why old relationships and new talent carry equal weight.  
Q: Which comes first, the builder you want to work with 
or the design?
A: The design comes first, but sometimes we enter into contracts where the client already has a builder in mind. 
Related Topics:

 

 
Q: What if it's a builder you've never worked with before?
A: You want to be a good team player, especially if this is someone with whom the client has a long relationship. You want to have a happy team going into construction. If there are red flags, such as not asking questions during cost estimating, I need to inform the client of my concerns. If the builder has experience with architects with a practice similar to mine, I have no reason to object.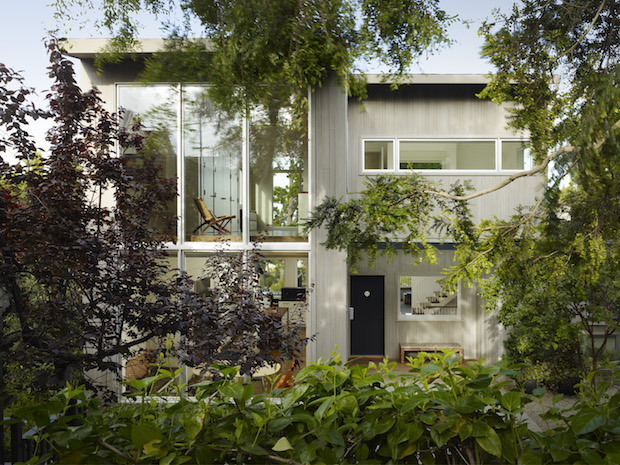 Q: How do you go about finding a builder that would be right for a project?
Q: What do you look for in the builders you choose to 
work with?
A: The first thing is: Does this builder have experience with design-oriented architects? Then there's the level of skill in construction regarding the client's expectations for the project. If we're doing a project with a higher degree of detail and customization, we want a builder experienced with this level of work. On the other hand, a project like a country house we did recently, with common details such as board-and-batten siding, is best done by a local builder who regularly does that kind of thing. If there's a project I like in the neighborhood, I find out who the builder is. 
The bigger research is for projects outside of San Francisco. For those I have to call on my network or look at publications in which projects are published.
Q: How can you tell if a builder "gets" your work?
A: If a builder asks questions about places in which there's a high degree of integration—finishes, materials, structural—it shows he's putting together the project in his head as he's reading our documents. A good builder may ask about the documents themselves. As cost estimating and value engineering progress, a good contractor might make recommendations for alternate ways of doing things that are still in line with our design ideas.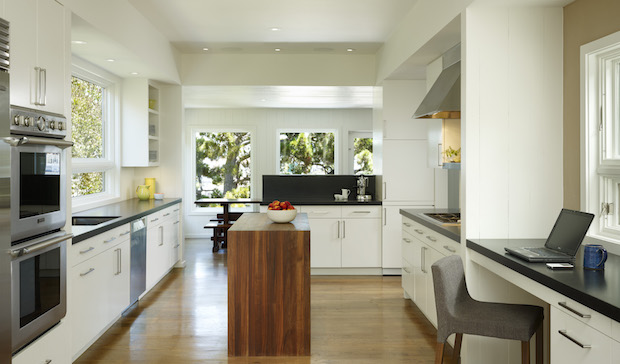 Q: What's your ideal scenario?
A:
Working with the builder from the very early stages of the project
to develop it in a cost-effective and collaborative way that meets the client's design and budget goals. Many builders aren't comfortable being part of the design process, even though we like to include them. Our smoothest projects come through the negotiated-bid process, rather than a competitive bid. A builder that's very familiar with the design intent and drawings gives more accurate pricing, and there are fewer surprises during construction.
Q: What's the hardest aspect of choosing the right builder?
A: Finding the best fit for budget and quality. Many times, when clients have tight budgets but high design aspirations, they forgo more professional construction firms for smaller contractors that don't have management team costs. A smaller builder with one or two individuals has lower overhead, but sometimes this translates to an abbreviated management process that has gaps, and this leads to quality-control and accountability issues. 
Q: Do you have a preference?
A: No, we just want the best level of skill that the project can afford. Professionalism is more important than size. 
Q: Do you have a stable of builders you work with?
A: We do have contractors and consultants we love working with. We've worked with the same structural engineer for 20 years. But as a matter of business, we don't want just one horse in the barn. That said, it's good for us and for the client to work with someone regularly. After a while, the conversation becomes shorthand. 
Q: What are some of the biggest challenges of working as an architect in San Francisco?
A: Everyone would agree that the entitlement process is the biggest challenge. Planning approval is notoriously difficult in San Francisco. It's not because the planning department is difficult; it's because the process is long and there are a lot of unknowns due to the way San Francisco allows neighbors to participate in the approvals process. That's something that the planning department gets blamed for, but it's really a political problem. 
The second biggest is the cost of construction and labor. The Bay Area is expensive. Contractors have insurance costs. And they have environmental requirements, which everyone is happy to meet, but they 
add cost. There's also the cost of excavation and alteration to the landscape. As land prices go up, more extreme excavation is being done. Usually foundation costs are one of the most expensive per-square-foot aspects of a project. But real estate prices are getting higher than the cost of basement build-outs. In this hot market, basement builds now make more sense. 
Q: Has the labor shortage affected the builders you 
work with?
A: Yes. Most of our builders have longtime, loyal staff. That's what makes them good businesses; their crews have been with them for a while. But in this economy, some builders have lost senior staff who have gone on to start their own firms. There's some poaching going on. 
Q: What about the subcontractors?
A: They're all so busy that it's hard to manage a schedule. We've seen this in boom economies before, when the trades get so busy that they hire less-experienced people who come from elsewhere for a short duration, and with that comes increased risk and more quality problems. 
Q: I saw a project of yours that looked recent, but was surprised to learn that it was more than 10 years old. What's the key to designs that are still fresh years after they've been built?
A: There are fundamentals that we hope all of our projects have and that contribute to a project that's great over the long term: A good plan that works, with generous daylight. The other is that the character of the building is true to itself and has logic and visual coherence. We like our projects to be rational and emotional at the same time. You can see the logic, even if you don't know where it came from, and the project appeals to the emotions—textures, proportions, and details. When we've satisfied the mind and emotions, we know we have a good project. We experiment with new materials and technology, but we don't let the experiment be the defining factor of the project.