Prestige Residential Construction: Focused on the Details
Seattle-based builder is comprehensive about communicating and salvaging material from tear downs long before green was fashionable
Jeff Santerre, co-owner and founder
Teresa Santerre doesn't like when her husband, Jeff, preaches that the "devil is in the details." The co-owner of Prestige Residential Construction prefers that he say, "The difference between excellence and mediocrity the attention to details."
Prestige has been remodeling houses and building custom homes in Seattle since 1981 and is well on the road to excellence. Many Prestige projects are infill teardowns on the waterfront that are replaced by sophisticated homes costing between $500 to $1,000 per square foot to build, such as the Contemporary Lakeside Home that won a Gold National Association of Home Builders' Best in American Living Award (BALA) in 2014 for One-of-a-Kind Custom or Spec Home. Prestige also won BALA's Remodel of the Year for its Book House.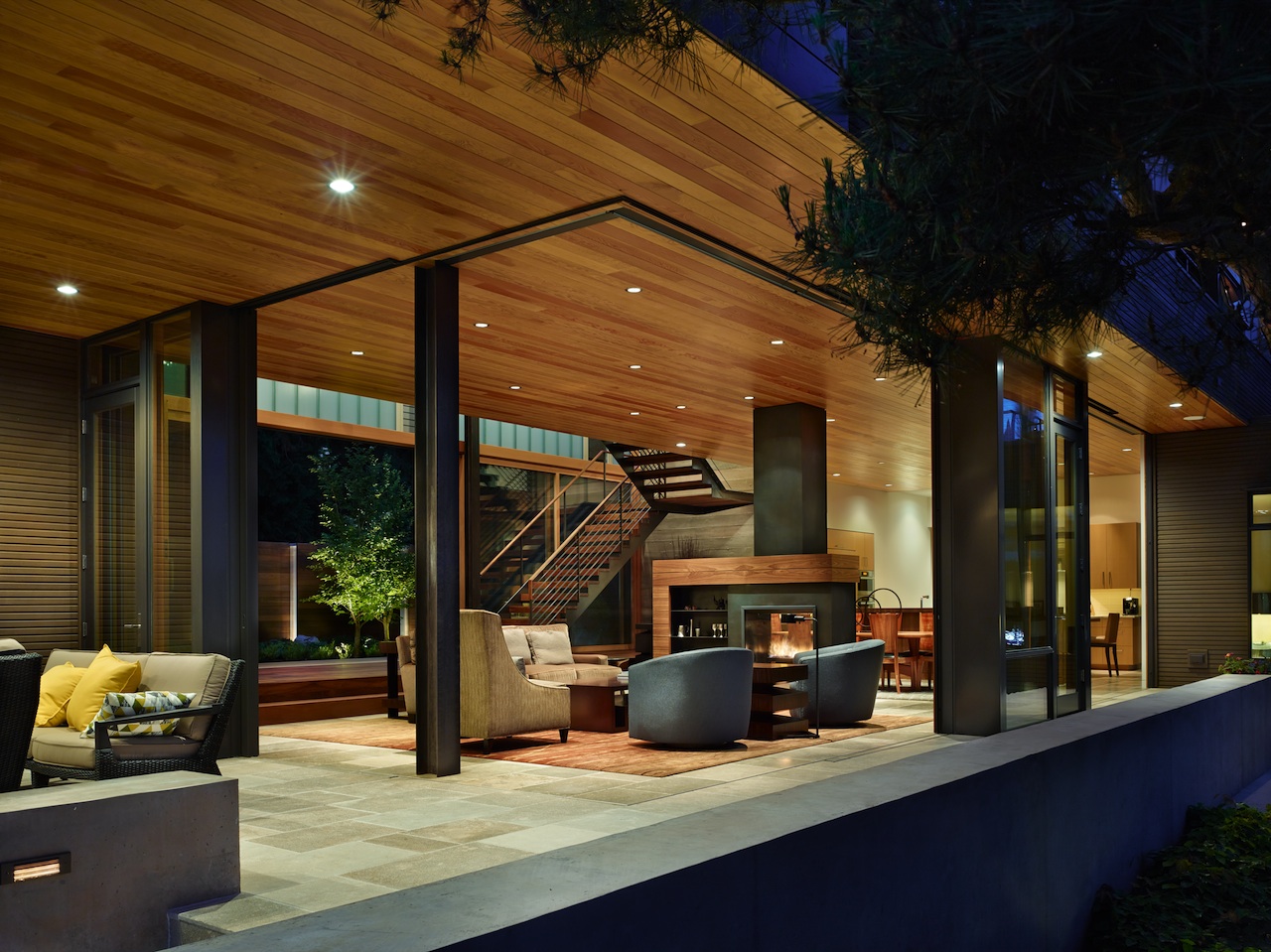 The Contemporary Lakefront House won BALA's nod for One-of-a-Kind Custom or Spec Home (Photos: Benjamin Benschneider).
But there's no fancy builder software or high-tech back-office system used by Prestige to track or sort the award-winning details of those projects. The Santerres use typical business tools: a customized Microsoft Excel spreadsheet for budgeting, Microsoft Project for scheduling, and Outlook and Word for communication. "It's more about how we use the tools than what we're using," says Jeff Santerre, founder and co-principal. "It's about disciplining ourselves to do that work and being comprehensive about communicating with people." 
Internally dubbed the "pay attention process," Prestige takes the leadership role in weekly progress meetings with clients, the site superintendent, project managers, and architects/designers to review budget, schedule, and selections. The builder handles the meeting minutes—a role that architects typically assume. After each session, notes that review the action items decided on at the meeting are emailed to the client along with updates for the monthly budget, and for the schedule on alternating months. The trades also are given the opportunity during the project development phase to review and critique the house plans.
"Our job is to keep clients informed and to always let them know where we are in the process," Santerre says. "When we break it down by the month like that, they know when things are going to be done and how much they're going to spend. It keeps everybody on the same page."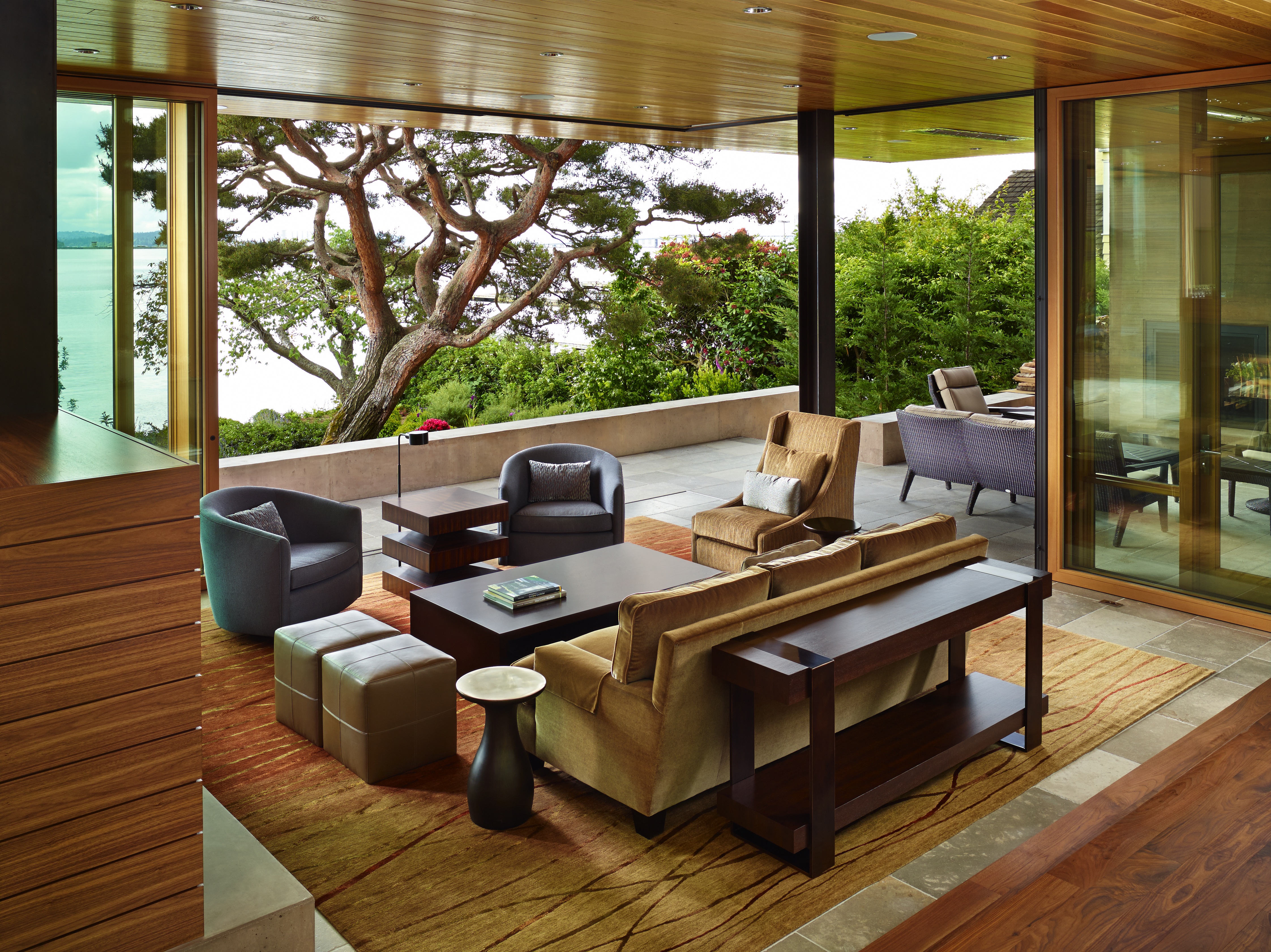 The back side of the Contemporary Lake House offers wide open views of Lake Washington and the Cascade mountain range 
Those meetings give Santerre a chance to get the homeowners engaged. Should the architect spec a smooth western red cedar exterior with a semi-transparent stain—a rich look when it's new but an annual maintenance chore after being exposed to the rainy Northwest climate—Prestige can sway the client to a fine resawn textured alternative and a semisolid stain that's more hardy. 
"Sometimes the architect doesn't get his dream home, but we didn't saddle the owner with a maintenance nightmare that they'll be angry about later," Santerre says. "It's all about communication and getting that information out in the open."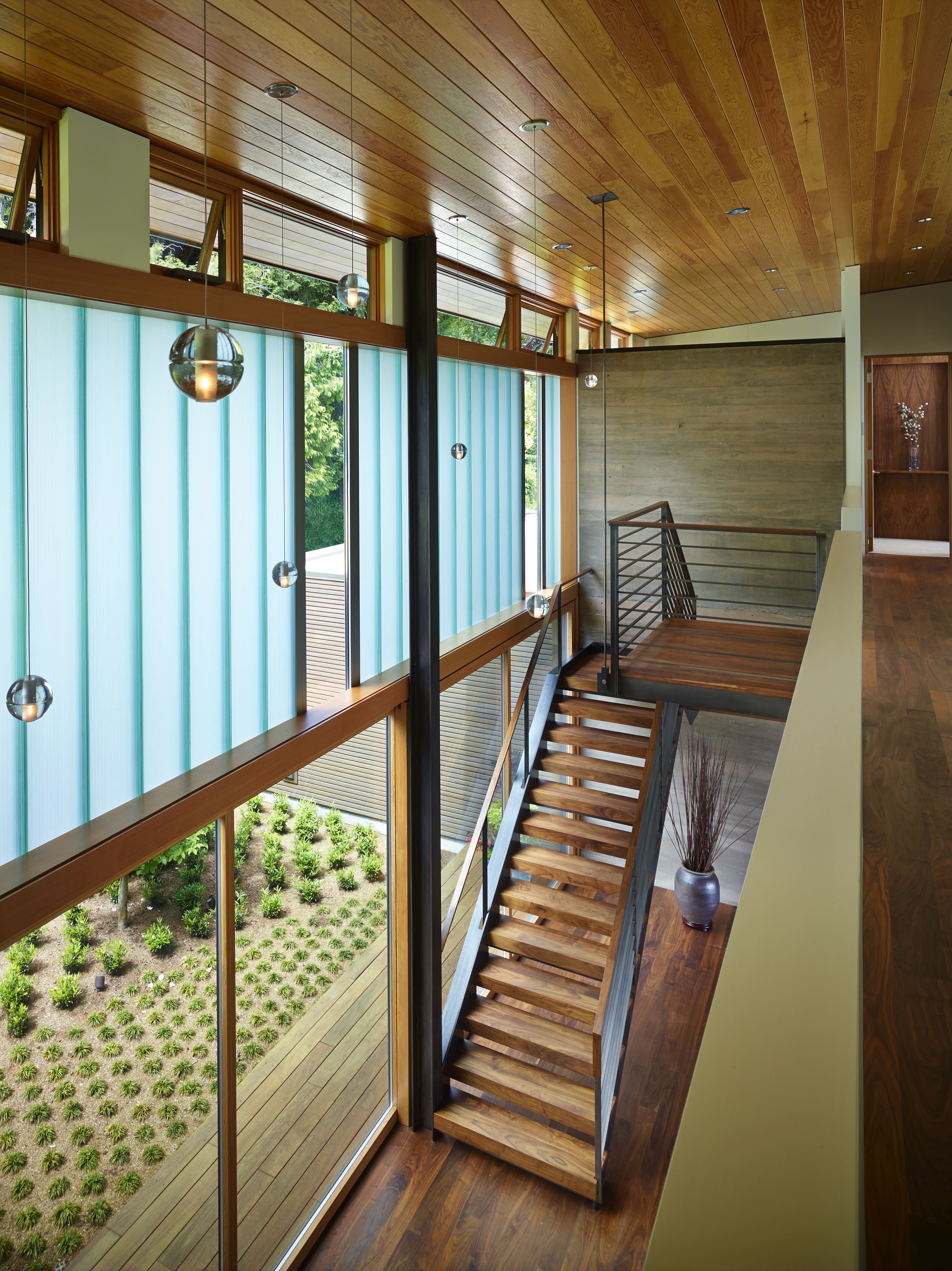 Recycling and repurposing materials was a Prestige forte well before being green was fashionable. Before a teardown, every house is scheduled for selective salvage where the crews and the homeowner identify what they want saved for the new house, such as millwork, mantels, doors, stair parts, light fixtures, and more. Then salvage companies are summoned to remove other items that they can sell, which, in turn, reduces demolition costs for Prestige. During new construction and remodels, subcontractor crews are expected to pick up metals and tile, bundle cardboard, and take renewable materials to the recycling stations set up on the jobsite. At first, trades thought that Santerre was crazy for demanding that copper wiring be pulled out of the Dumpster. Now some of his trades are taking their own recyclable waste off his projects.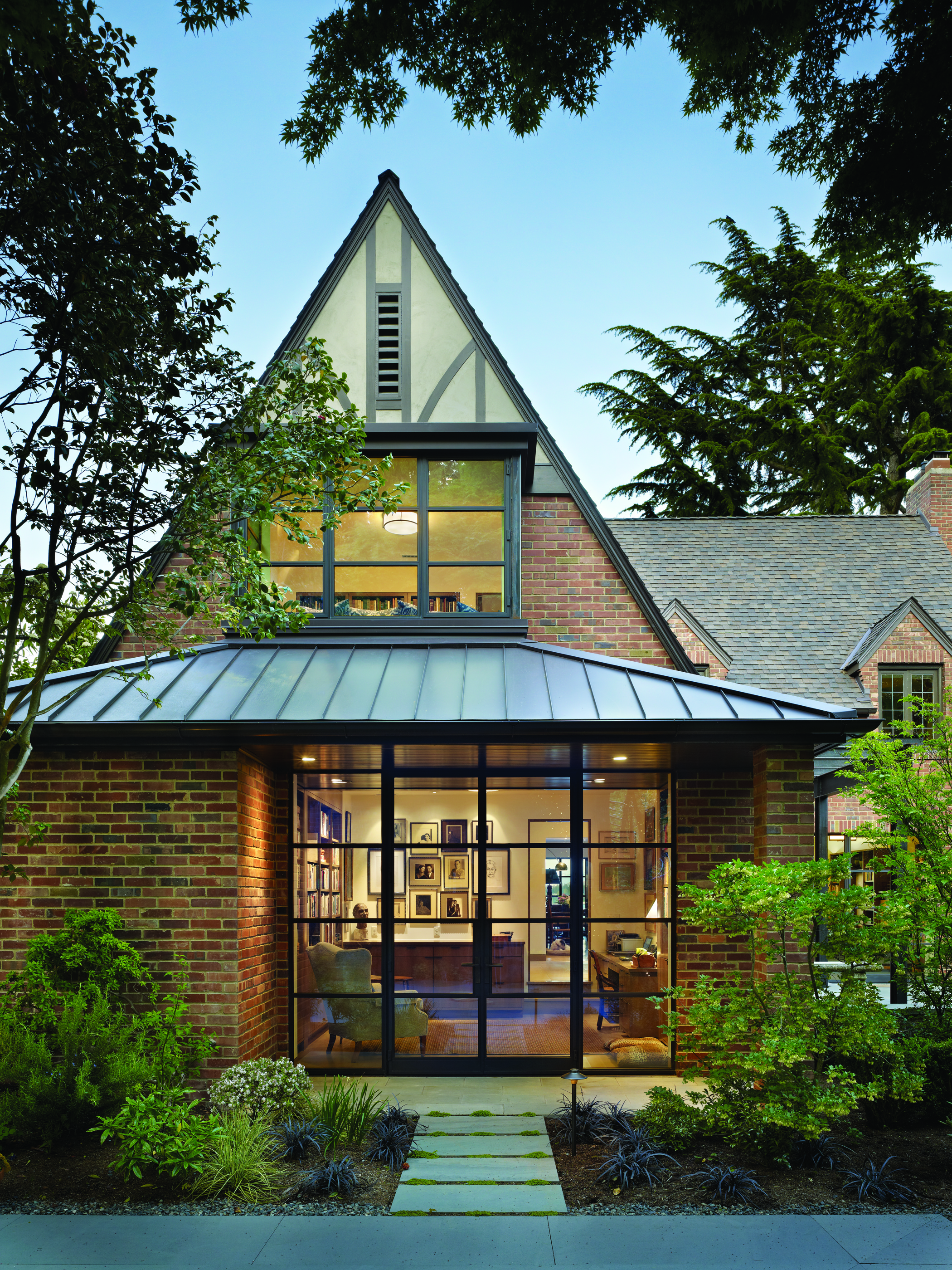 The Book House was recognized by BALA as Remodel of the Year
"An electrician came to me one time and said, 'You know what, Jeff, I really like what you've done for our company by working with you. We've got other jobsites, and they are a mess. Everything has garbage all over the place, and it doesn't have the look of love about it. But when we walk onto your sites, things are orchestrated. We wish all of our contractors did that,'" Santerre recounts, adding, "It's a part of our culture that is just so deeply instilled in our people. We don't even give it a second thought anymore." 
Comments on: "Prestige Residential Construction: Focused on the Details"